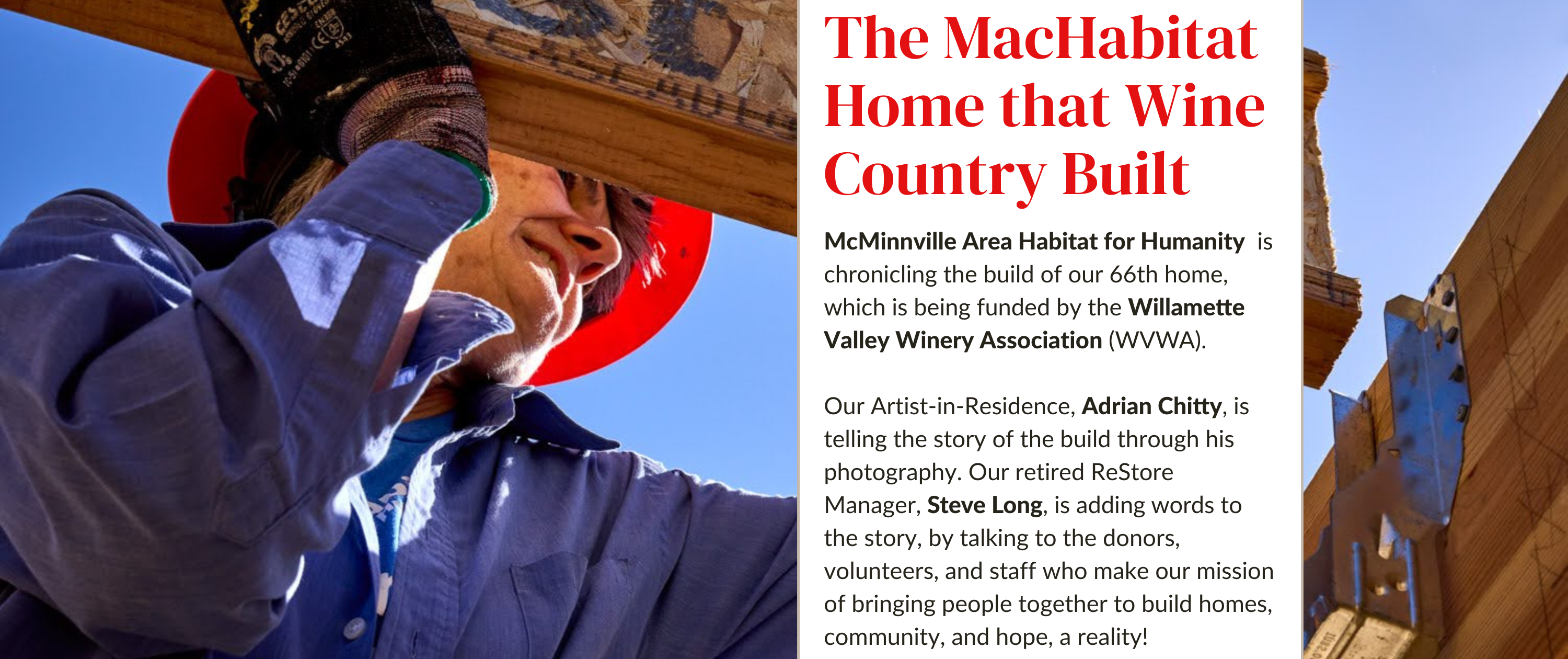 Chapter 5 – Finishing Touches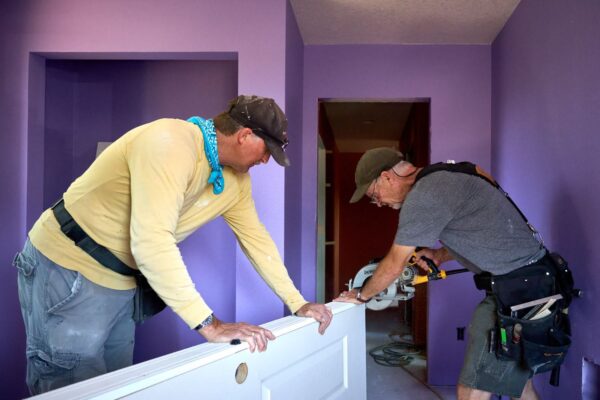 As the MacHabitat Construction Crew and the Gonzalez family near the end of the build, they look forward to just a few more finishing touches for the home to be move-in ready. But if you've ever done a large project, you know the finish line isn't always a fixed point. All the i's need to be dotted and the t's crossed, which can sometimes feel like running a race where the goal keeps moving. Never fear, the Habitat crew, plus the homeowners, plus volunteers make a powerfully persistent group. They're getting the job done and on time. And all of this at the direction of Habitat Construction supervisor KB Boutwell. We asked KB what exactly is included in those finishing touches, and how do they get accomplished.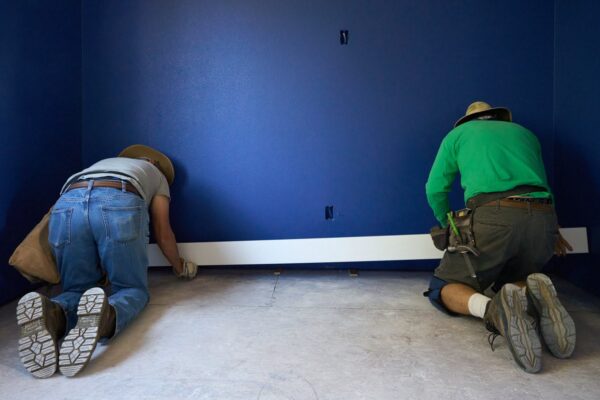 "That's a more complicated question than you would think. Three major variables are the home itself, the availability of volunteers, and the weather."
When asked for specifics, KB continued. "With the home, the structure, it depends on how much space is available. For instance, if cabinets are going in in the kitchen, that area can't simultaneously be used for something else like painting doors or trim. Of course, we want to be logical in our scheduling, but the world doesn't always cooperate. For example, if the flooring comes in and we have the manpower to install it, we might choose to do that even if the walls aren't yet painted. In that case it will require masking the floor later. We're always making those type decisions. And regarding the weather, our preference is to paint outside, but of course rain won't allow that. And even if we work in the garage, we've found it's sometimes better to paint by hand than to spray. We have to stay flexible."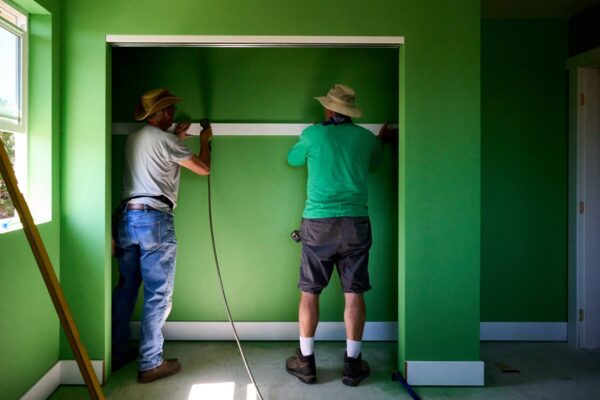 For a broader perspective we also spoke with Josè Martinez, himself a Habitat homeowner and volunteer working on the current project for the Gonzalez family. Josè and family will be their neighbors, but the relationship had a head start; the Gonzalez and Martinez families were already friends.
To start, we asked Josè, "How does it feel owning your own home?"
"We moved in the middle of the pandemic, so our situation might be a little different than it will be for the Gonzalez family. But I hope they experience the same benefit we did."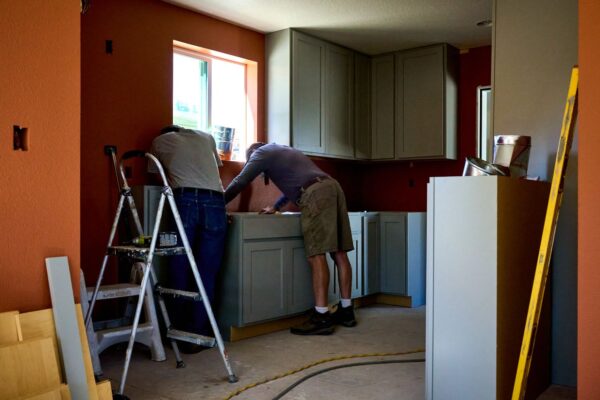 Since homeownership seems its own and obvious reward, we asked what he was specifically referring to.
"After moving, we became closer as a family, and it wasn't just that we were physically together; we had that before in our little manufactured home. It sounds funny, but now that we have space, we play games, do homework, and visit without feeling crowded. Having more room actually brought us together."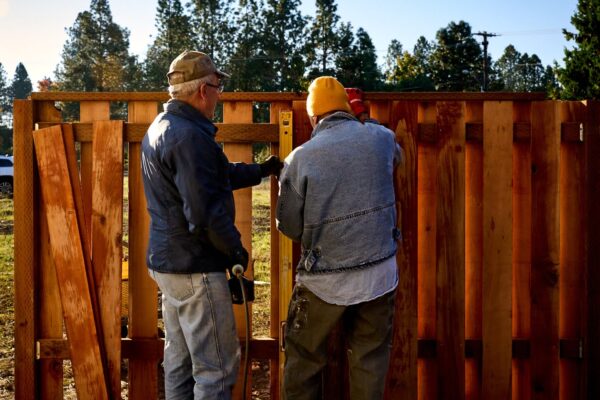 Of course, an important part of Habitat home ownership is sweat equity, working on your own build. But the workforce often includes extended family and friends as well. I asked Josè if helping the Gonzalez family was a way to give back for the support he received.
"Oh, for sure," he said. "Sometimes when you're working on your own place and you have a few minutes, maybe half a day, you come work on your house. Everything is quiet. You're by yourself, and it can get a little lonely. So I always loved when someone else showed up, not only for the help but for the company. Plus, Gonzalez family are friends. They're great people and will be good neighbors."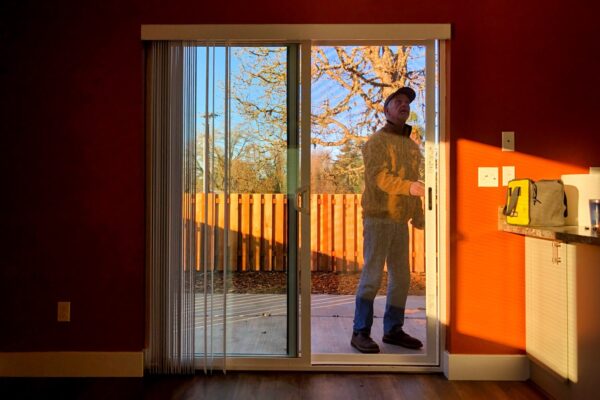 We knew Josè was a handy fellow, having built cabinets at Amcraft and now installing windows for a living. We expected he would say putting those skills to use was his favorite part of volunteering, but his answer surprised us.
"My favorite part is getting to know people, building bonds. This kind of work, volunteering, makes it personal."
We said, "Speaking of personal, no doubt you thanked the people who helped on your home. Have the Gonzalez family had a chance to do the same?"
Up to that point Josè had been cheerful and open, almost bubbly, but he grew quiet at the question.  Finally, he said, "They think like me, that the most precious thing you have is your time. So when you give it, it's the best gift possible."
Hard to argue with that one.
Do you want to see more work by Adrian Chitty? Visit his website!