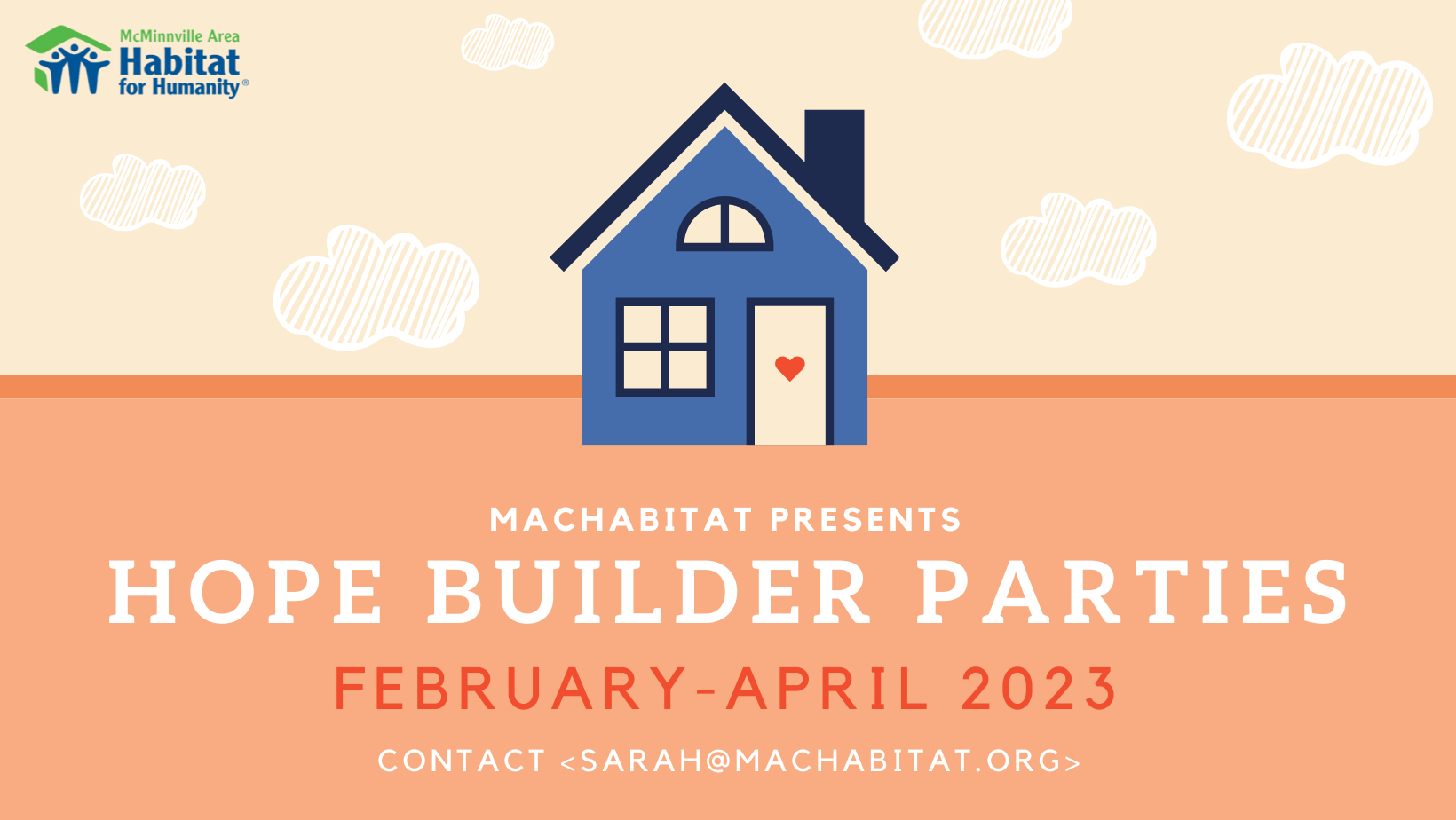 Are you ready to host the most?
Turn your socials into community benefits with MacHabitat's Hope Builder Parties! Host a party between Feb. 1st – April 30th, and receive lots of support from MacHabitat throughout the planning process.
Your event can be anything you want it to be! What do your friends and family members like to do? It could be a small get-together, or the biggest bash of the year. Invite your friends, family, co-workers, neighbors, people who have never heard of MacHabitat, or those who support us, but would like to do more. Use one of our party examples or come up with your own!
*A few party ideas include a Super Bowl Sunday watch party, Girls Night, Garden Party, Valentine's Day Social or Family Reunion!
Everything is tied together with a heart-warming video from MacHabitat, which we will supply for you to show at your party! In this video, we'll explain who we are, what we do, and introduce the local working families who benefit from these events. We'll also share how you can get involved and make a difference in our community.
As part of our fundraiser, we're have a friendly competition among parties, to see who will be our biggest fundraiser!
A special prize will be awarded to the host who brings in the most! 
If you are interested in being part of this community-wide fundraising event, please click the button below. We will host our informal training and kickoff event on January 24!
What you would do as a Party Captain:
Pick a date between Feb 1st and April 30th to host an event
Decide on a theme that your guests would love, and start planning your party!
Attend a low-stakes training and kickoff event on January 24th
Create your own fundraising page on MacHabitat's website
Share a video introducing MacHabitat at your party, and invite your guests to donate or volunteer to help fulfill our mission
After your party, report back to MacHabitat how much you and your guests raised