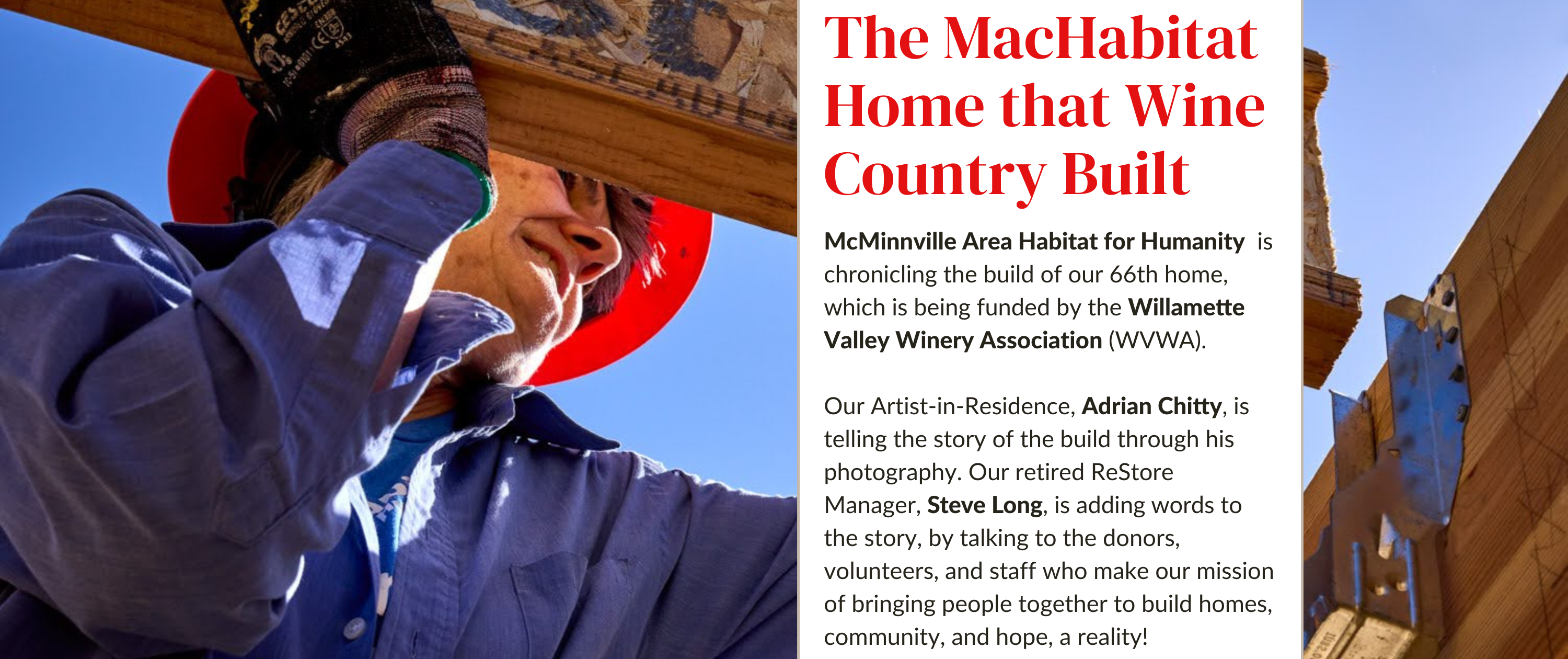 Chapter 3 – Roof, Wrap, and Siding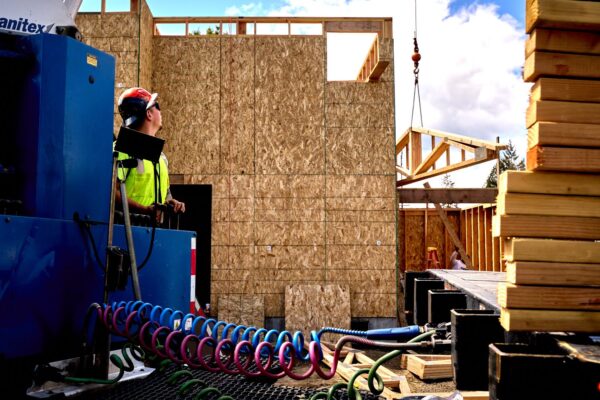 A roof over one's head. How often have we heard that phrase as a metaphor meaning a person has security, comfort, and hope for the future? While you are pondering that, think about the number sixty-six. Counting the Habitat home under construction for the Gonzalez Family, that's how many roofs Washington Roofing has donated over the years. Put the two together and that's a whole lotta good.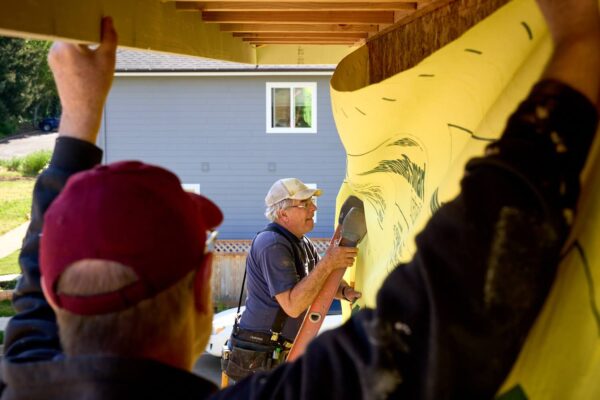 How did such generosity come about? Harold Washington, second-generation former-owner and namesake of Washington Roofing  started the tradition way back in the '90s. He and his wife Christine loved the idea of requiring homeowners to invest "sweat equity" into their own home – giving them a hand-up instead of a hand-out –  as well as helping future homeowners.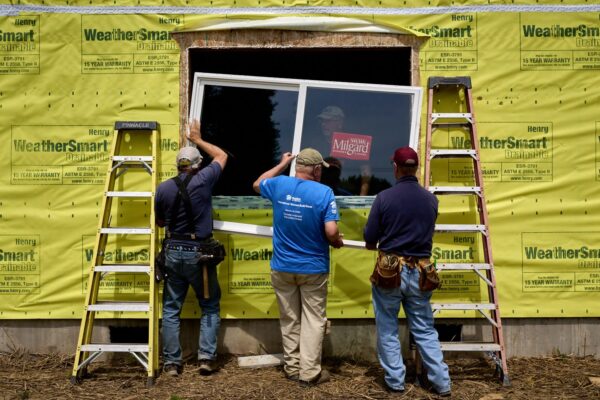 Though Harold has moved on to other ventures, Virginia Carlson, administrative manager and co-owner of Washington Roofing, continues the company's tradition of supporting Habitat. When asked why, she says, "We support Habitat because Habitat supports our community." She goes on to say that Washington Roofing has been committed to giving back to the community because the community invested in Washington Roofing.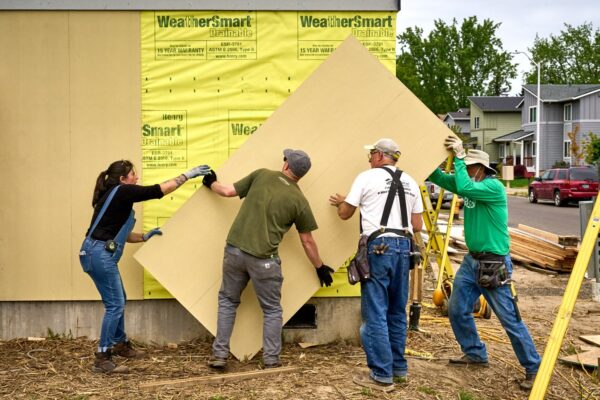 But then giving to the community is nothing new for Virginia. She was a Habitat volunteer outside of Oregon, helping on a Women's Build. When she moved to McMinnville, she wanted to continue making a personal contribution and to build connections. One of those connections turned out to be the Wolff family, and seeing how invested they were in Habitat further inspired her. Eric Wolff, being Harold Washington's brother-in-law, completed the connection and secured the commitment.
When asked what Habitat event is most memorable, Virginia says she can't narrow it down to just one. "They are all memorable," she says. "Helping the  community is the same as helping our family, and I am always humbled that I am allowed to work alongside such a great organization."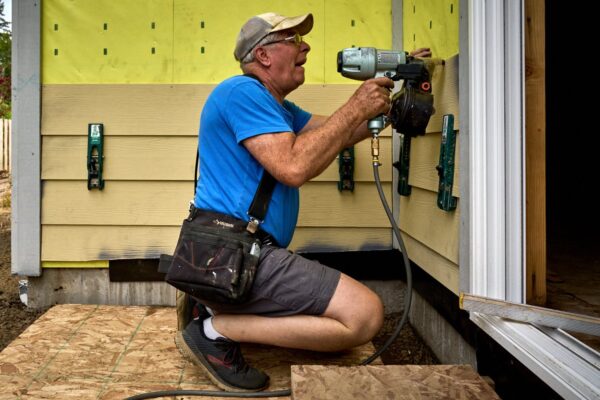 Scott Daniels, Washington Roofing's president, adds that the company has contributed to various organizations in town, purchasing meals for soup kitchens, helping with fundraisers, contributing to scholarships, and volunteering at local schools. "Our charitable giving is built around relationships," he says.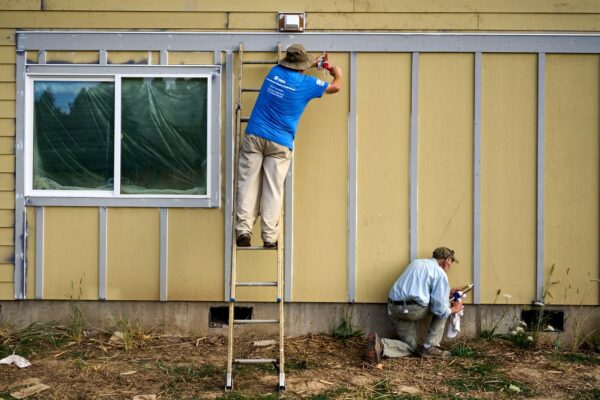 Of course, a home's roof needs support too, which brings to mind our construction volunteers. Wanda Cochran has been building Habitat homes for ten years, with the Gonzalez home being just the latest. Wanda started volunteering in Portland, then moved to McMinnville where she has worked on seven homes to date. With all that experience, what is her favorite part? "It's fun when the rafters come in," she says. "It always feels like, 'now we're getting somewhere.'"
And here comes Washington Roofing to complete the job.
Do you want to see more work by Adrian Chitty? Visit his website!