Aspire Park
On February 18, 2023 we dedicated our 17th Aspire home for a family of six. Our efforts continue as we look forward to the completion of our 18th and 19th homes that we began in February 2023. These homes will provide a stable residence for new families in our Aspire Community Development.
With an average of two to three children per household, our 34-lot Aspire Community Development will be home to approximately 95 children and 50 adults when complete. In order to build a more complete community we have begun development of a nearly 12,000 square foot Aspire Community Park.
This park will include play structures, a basketball court, and a gathering area to provide a safe place for a community that currently lacks ready access to the other municipal parks. Additionally, the park will ensure that playground equipment and infrastructure is inclusive for those with physical disabilities or who require special accommodations.
To date, we have completed a covered pavilion for the picnic tables and a small basketball area. Infrastructure and landscaping are in the works!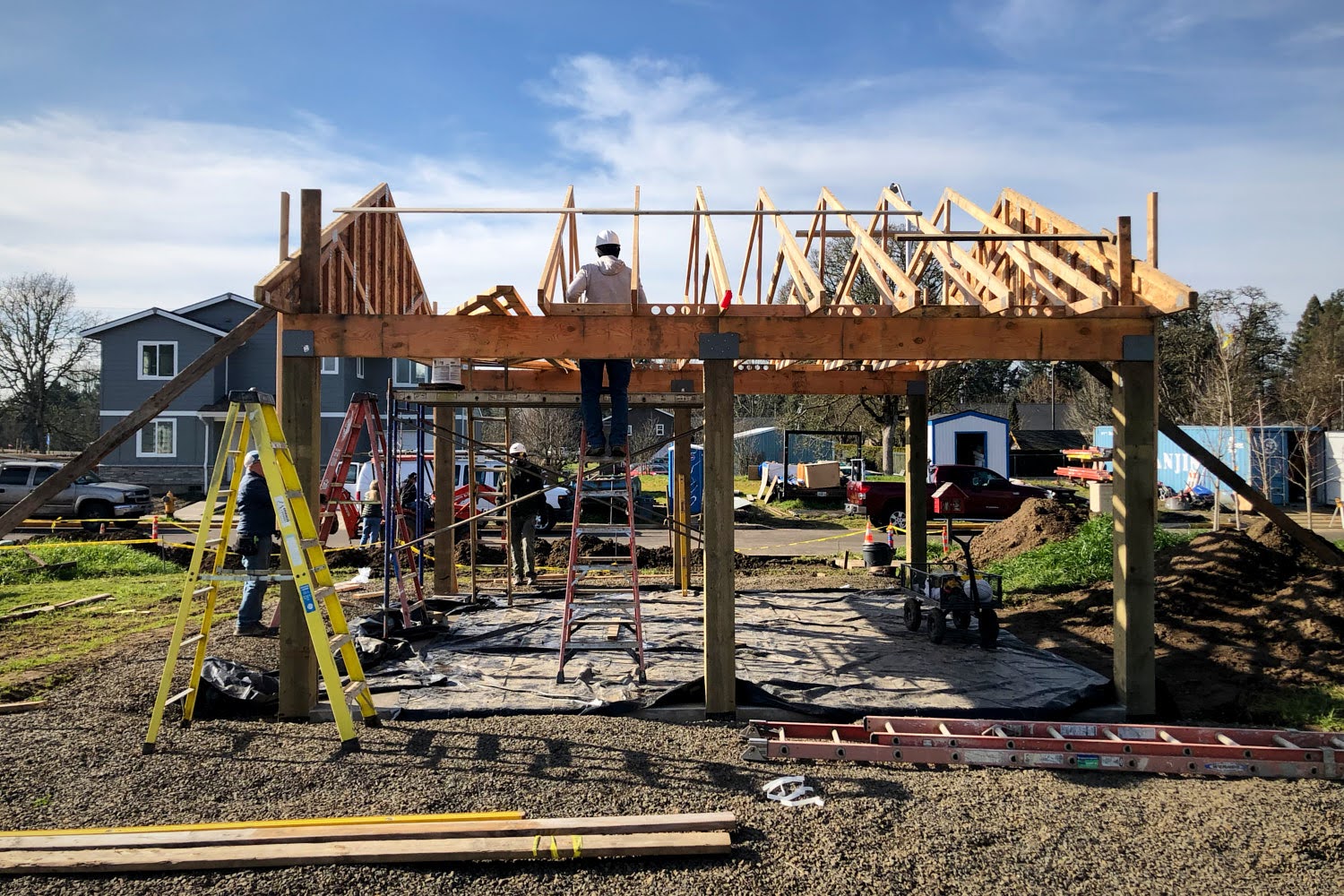 Nancy Payne Tree Dedication
On January 8, 2022, the family of beloved volunteer Nancy Payne planted and dedicated a tree, in her memory, at Aspire Park. We are thrilled that this memorial will cover and shade the (eventual) playground at the park, as well as the children she so loved as a dedicated and loving teacher.
Thank you to all who attended this event. Nancy was a significant presence and volunteer for MacHabitat!