Aspire Park
We are currently building in the 34-lot Aspire Community Development in McMinnville, where we dedicated our 16th Aspire home on February 18, 2022 – a single family home for a family of 7. In January 2022, we began construction of our 17th home at Aspire for a family of five.
With an average of 2.5 children per house, our Aspire subdivision will be home to approximately 95 children and 50 adults. As part of the approval for this planned development, the City of McMinnville required space for a community park. The Aspire Community Park will be nearly 12,000 square feet and include play structures for the children and a community gathering area. With no municipal parks in the area, a safe place to play is critical to our families and others in the area. Because at least one Aspire child has a disability, the park will be accessible and inclusive.
The Aspire Homeowners Association, comprised of our low-income MacHabitat families, will ultimately be responsible for the park. Therefore, we intend to build a high-quality, low maintenance, and low liability park. This will be expensive upfront but should reduce costs for maintenance in the future.
In 2019, MacHabitat staff and a retired landscape architect, who has generously volunteered to assist us in designing the Aspire Park, met with the current and future Aspire families to gather their input regarding their desires for the park. Preliminary designs have been created and include a half basketball court, several play structures, and a covered picnic area with tables. A preliminary estimate for the park is $420,000.
At this time, we have nearly $100,000 committed to this project. We continue to write grants and have created a list of foundations that may be willing to fund such a project. We also plan on working with the local civic organizations and private donors who have expressed interest in the project.
Donate to Aspire Park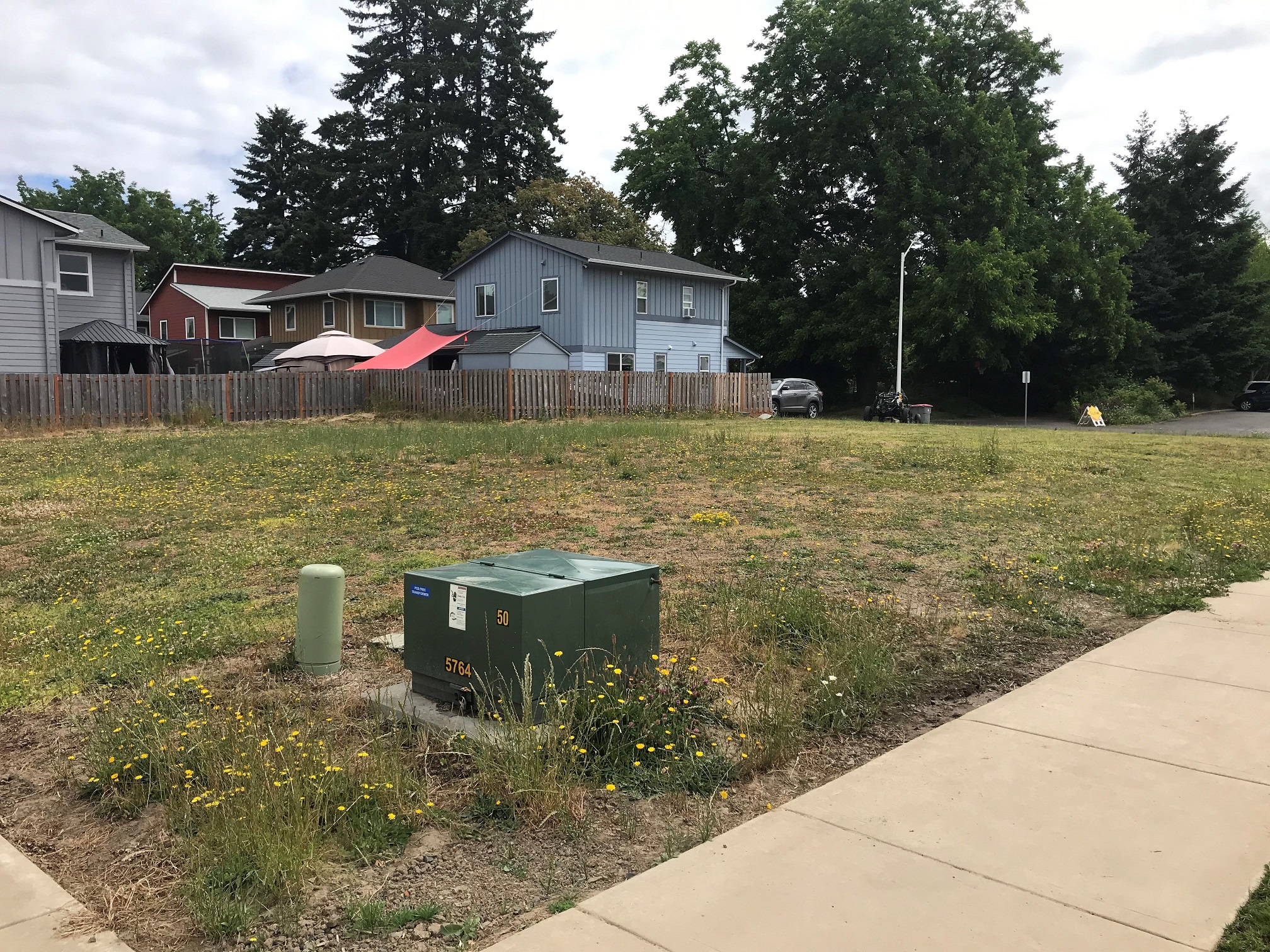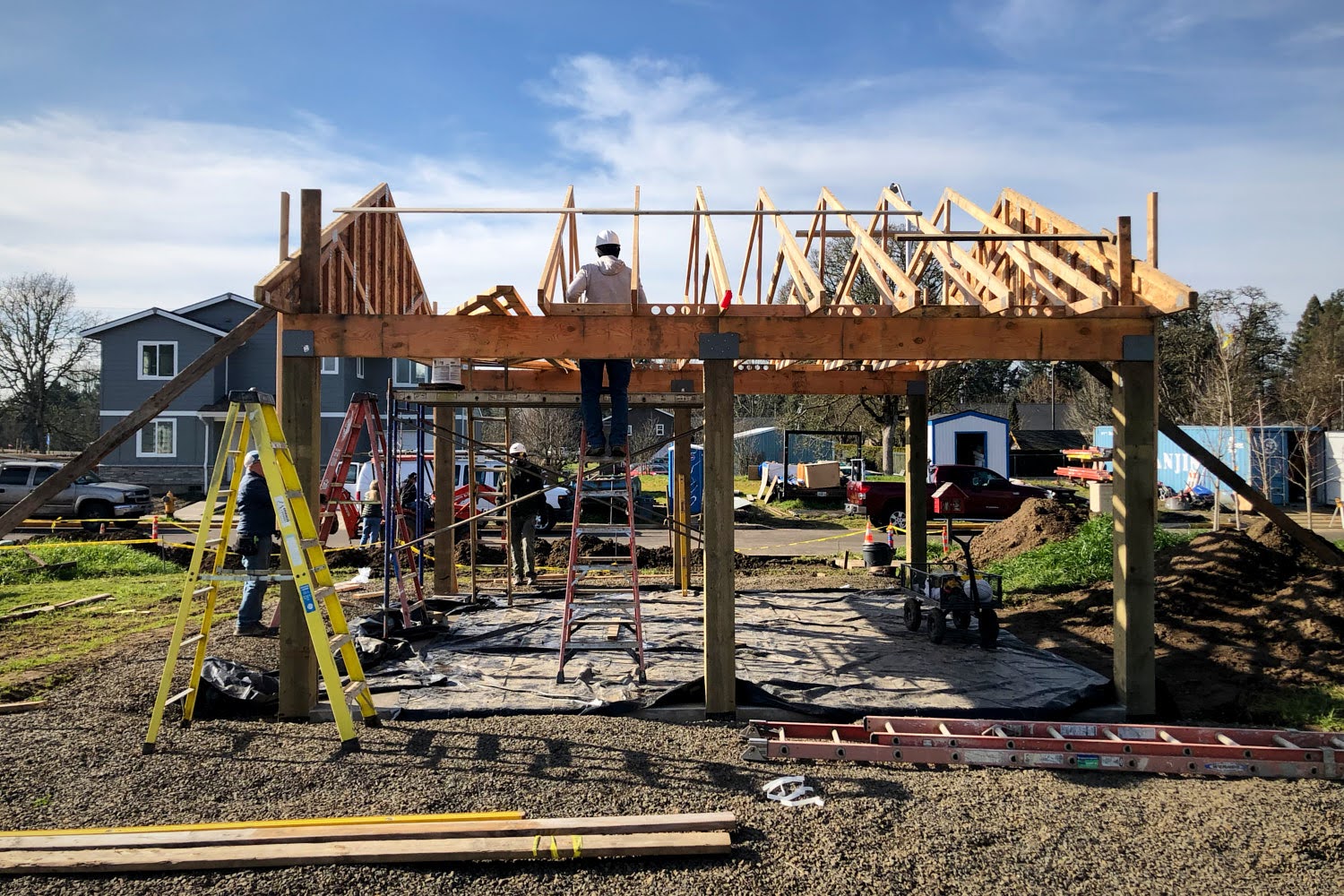 Nancy Payne Tree Dedication
On January 8, 2022, the family of beloved volunteer Nancy Payne planted and dedicated a tree, in her memory, at Aspire Park. We are thrilled that this memorial will cover and shade the (eventual) playground at the park, as well as the children she so loved as a dedicated and loving teacher.
Thank you to all who attended this event. Nancy was a significant presence and volunteer for MacHabitat!