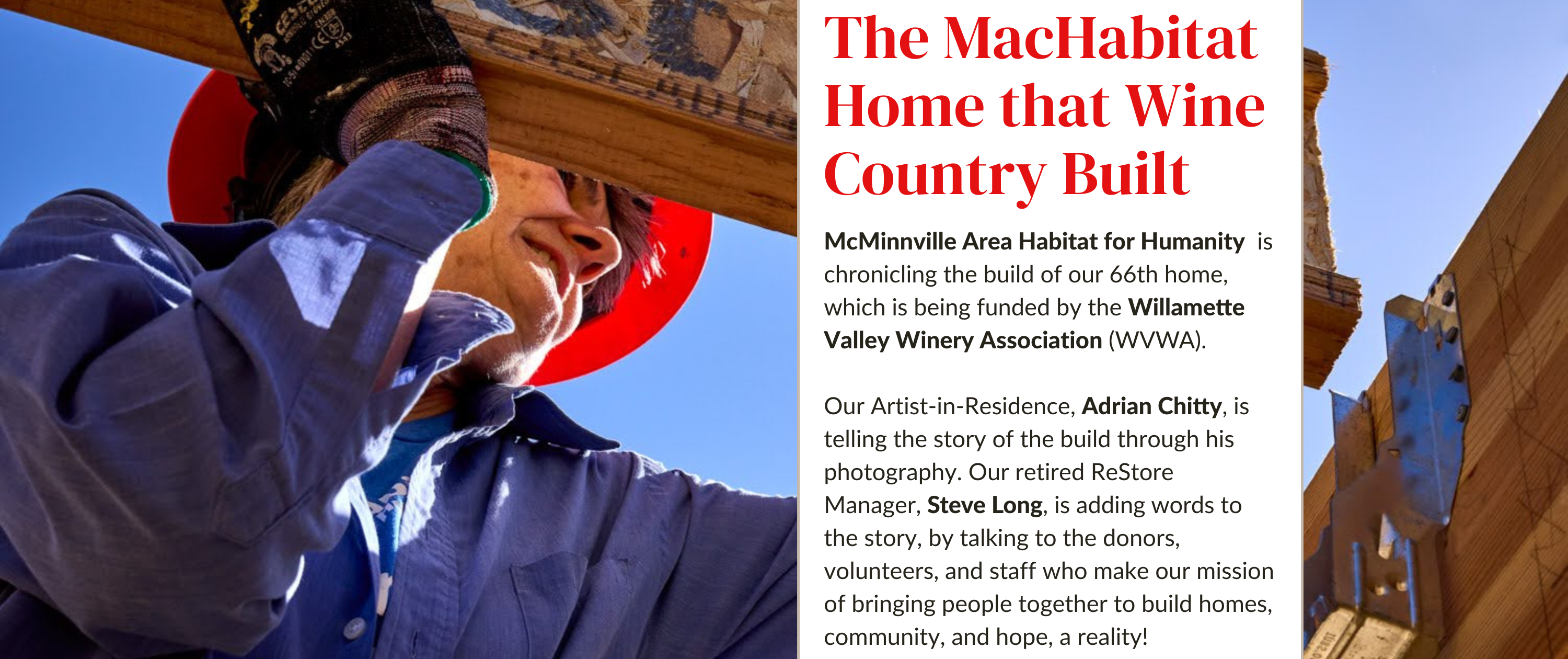 Chapter 1 – Family and Foundation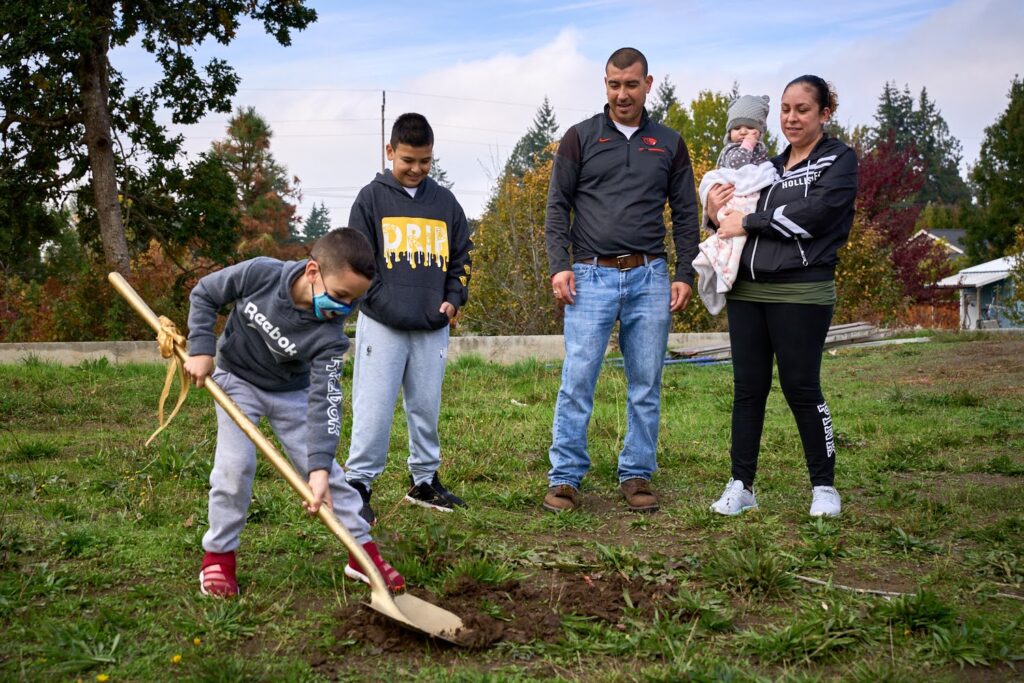 Building a house is a big project. You need the architectural plans and permits. You must prepare the land and infrastructure. You need to round up the materials. Then, add to that, the logistics of scheduling and assembling the actual labor. But even when you successfully negotiate it all, in the end you only have a structure. Yes, it's a house, but not yet a home.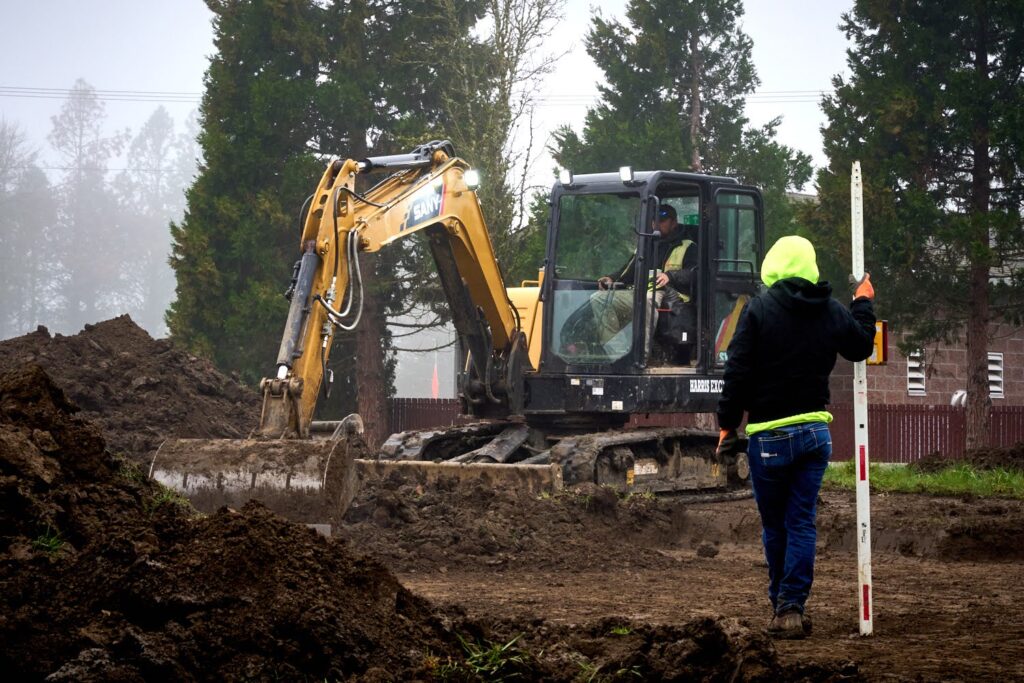 The home MacHabitat is currently building is a result of a natural partnership between MacHabitat and the Willamette Valley Wineries Association (WVWA). Together the WVWA and MacHabitat have raised more than $100,000 for "The Home That Wine Country Built". But the association's help didn't stop there – members of WVWA have literally been involved from the ground up. Not only did they raise money, they are also donating hands-on help, nailing, painting, and installing – and helping with Family Selection. Meet Erin Gray, a Family Selection Committee member and the wine operations manager at Dobbes Family Estate.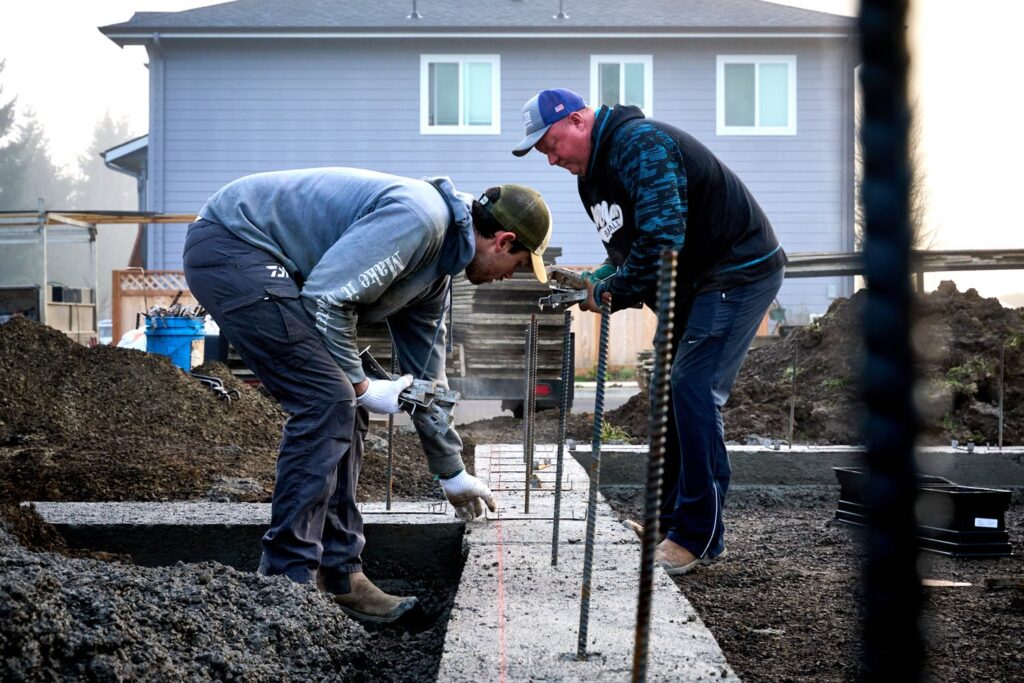 To explain the selection process, Erin says, "First, we look at the applicant's physical situation. For example, is there mold or peeling paint at the location? Does the family have adequate living space? Is a family of five crammed into a two-bedroom apartment? The committee also reviews the applicant's ability to pay the mortgage." She says that because Habitat homeowners have a mortgage, the early vetting helps avoid later pitfalls. "We want to set up our homeowners for success!"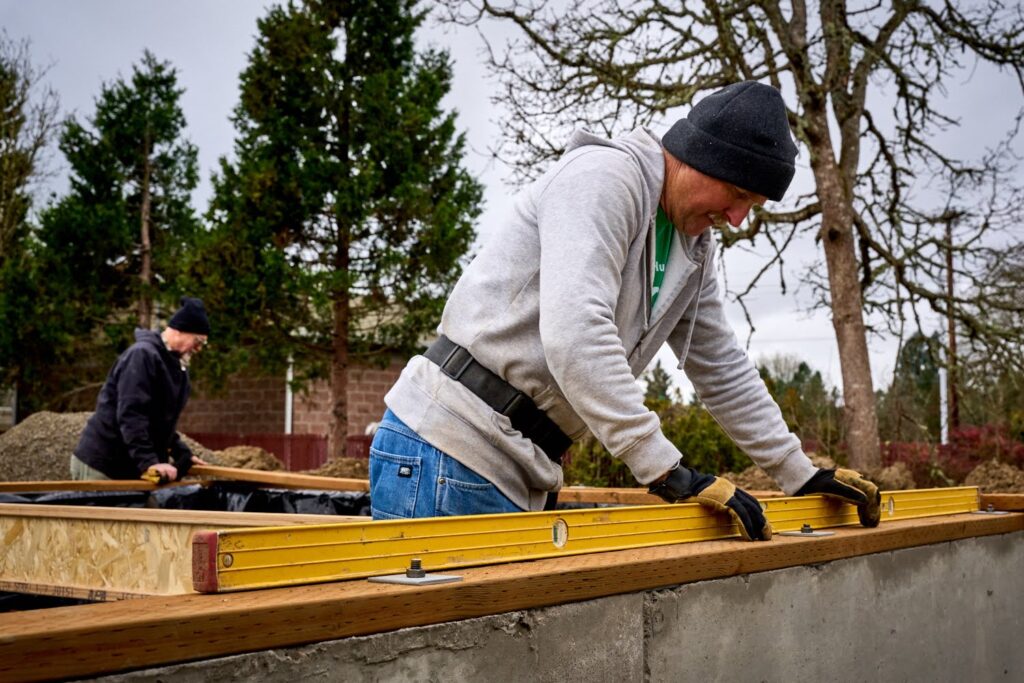 For The Home that Wine Country Built, the committee has chosen the Gonzalez family, who couldn't agree more that homeownership is THEIR road to success. Husband Eleazar says, "Home means well-being for us. It's something beautiful to have our own home." Wife Maria Ana agrees. "Our own home gives us the opportunity to build our financial future." She says paying rent feels like throwing away money, but now that money is an investment. Their boys – Emiliano and Hazael – are excited to have a real back yard for soccer and trampoline. Camila, the baby, didn't have much to add, but then she's only 1-year old. But how wonderful to grow up never knowing what it's like to not have a home of her own.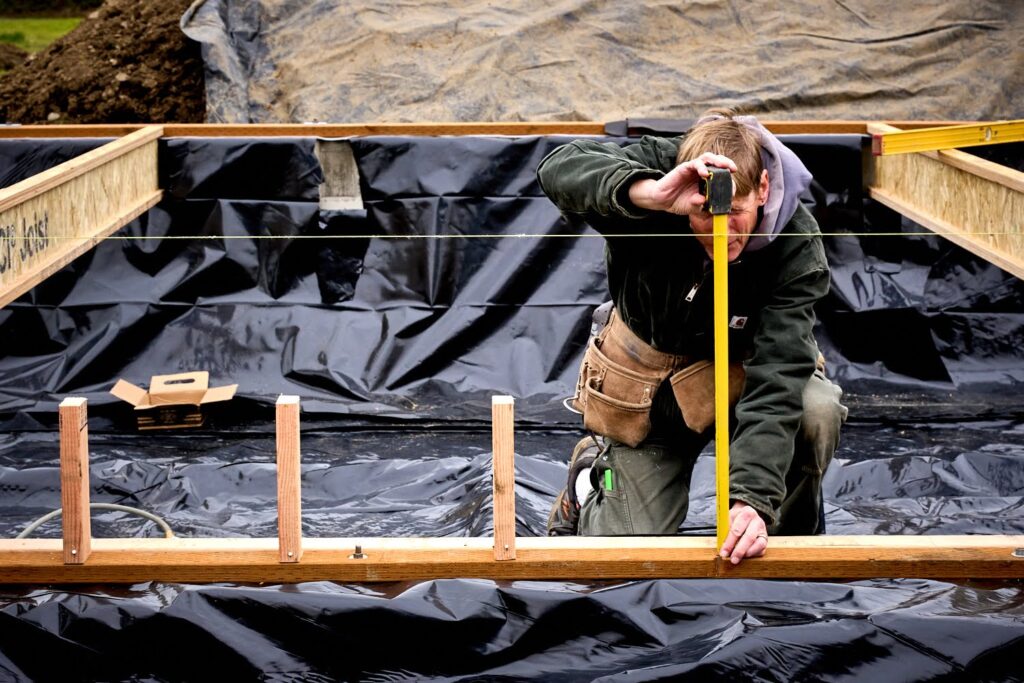 No doubt stories like this are one reason Erin enjoys being on the committee. She says it's an "easy commitment," but more importantly it's a tangible connection to community that is both humbling and rewarding. Her involvement with Habitat comes naturally. When Erin was a high schooler, her mom was chair of the first Women's Build, and Erin was their "greeter," helping direct volunteers at the site and acting as the all-around gopher. She says from the beginning it was empowering to watch women have influence in the traditionally male-dominated world of construction.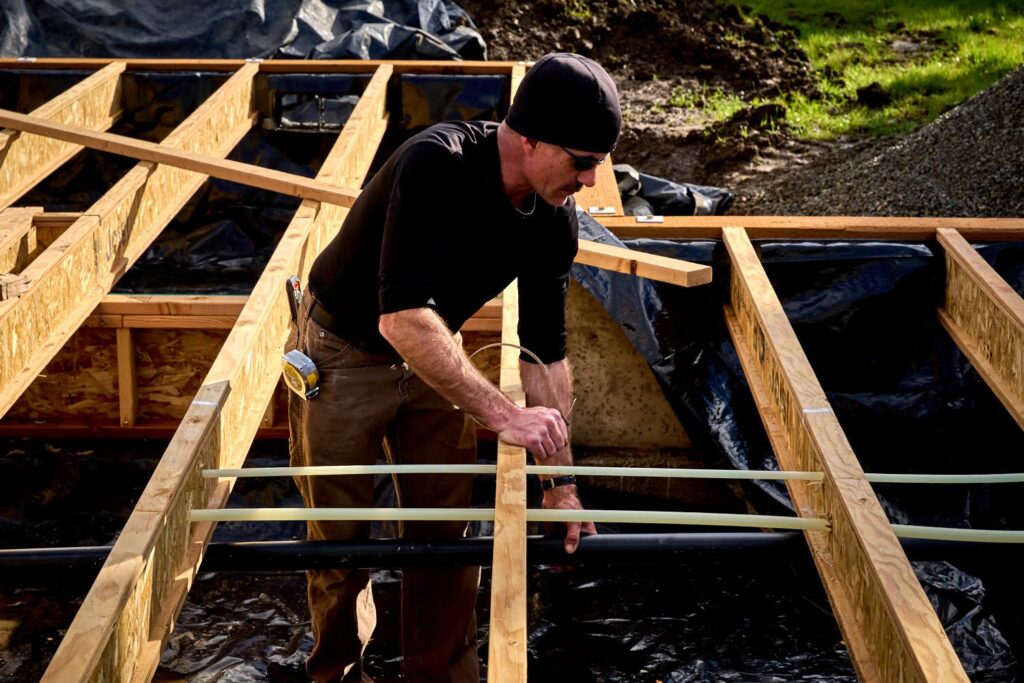 And her family connection to Habitat doesn't stop there. Erin's husband Adam Gray, a teacher at Mac High, was once MacHabitat's entry into the Biggest Turkey fundraiser.
When asked what Habitat memory sticks with her, Erin recalls visiting the site of the first Women Build project. She was helping clean the area when she came across two nails fused together. The symbolism for her was powerful and immediate: here were the instruments of joining, of holding together, and the two together were unbreakable.  She tied a ribbon around the pair and placed them in a box for her mother. Mom still treasures the gift.
Do you want to see more work by Adrian Chitty? Visit his website!