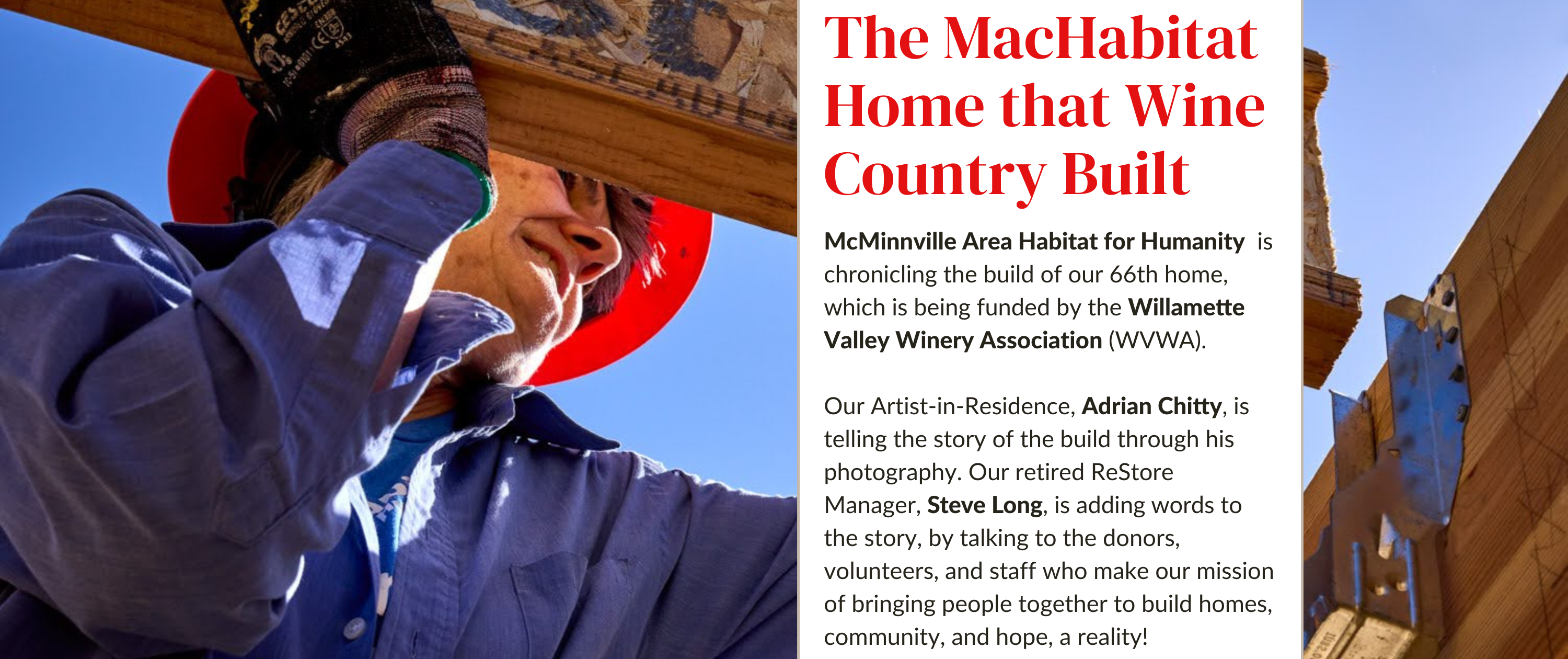 Chapter 2 – Framing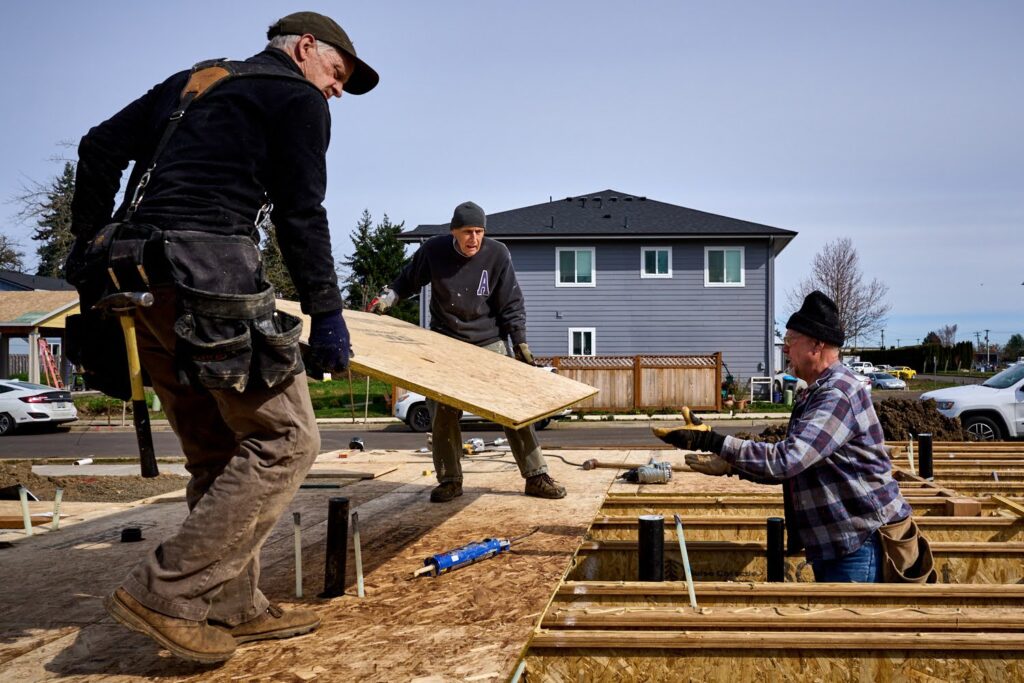 Any project requires framing – you must frame a plan, frame a time period, or, in MacHabitat's case, frame a house! In the next phase of homebuilding, we talk about framing, and the volunteers who help build the dream of homeownership for so many families. This Winery Build, which is funded in partnership with Willamette Valley Wine Association (WVWA), will fulfill this dream for the Gonzalez family.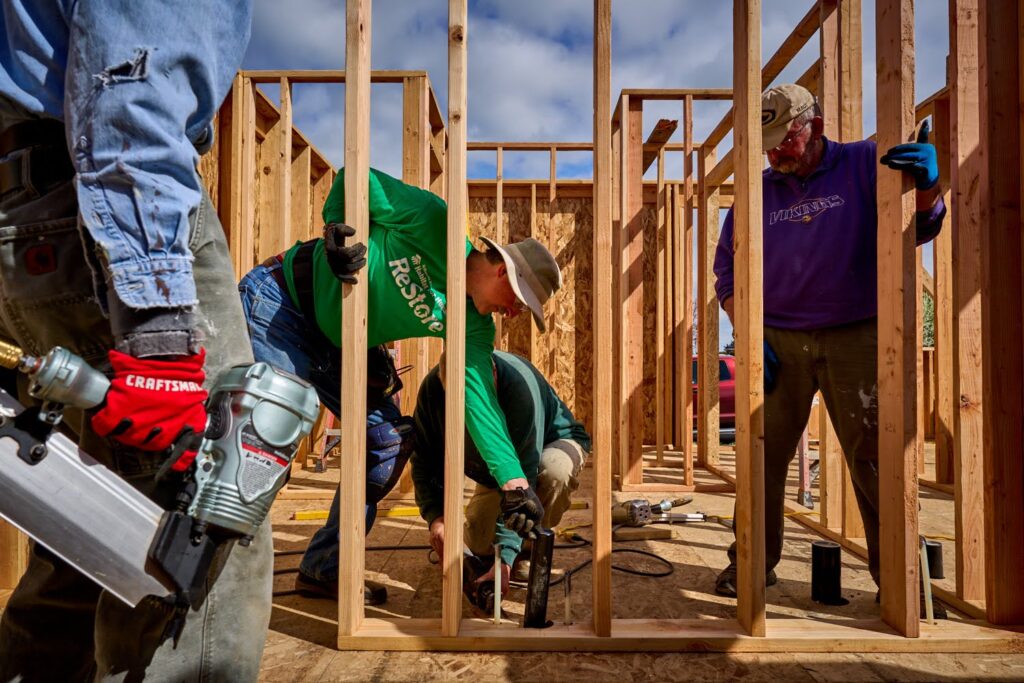 Patrick Bush, along with some of his A-to-Z Wineworks colleagues, recently volunteered at the site of, "The Home That Wine Country Built", where they focused on framing the roof and laying plywood over the front door porch. He says they also managed to throw up concrete board siding on the outside of one side of the house while they were there.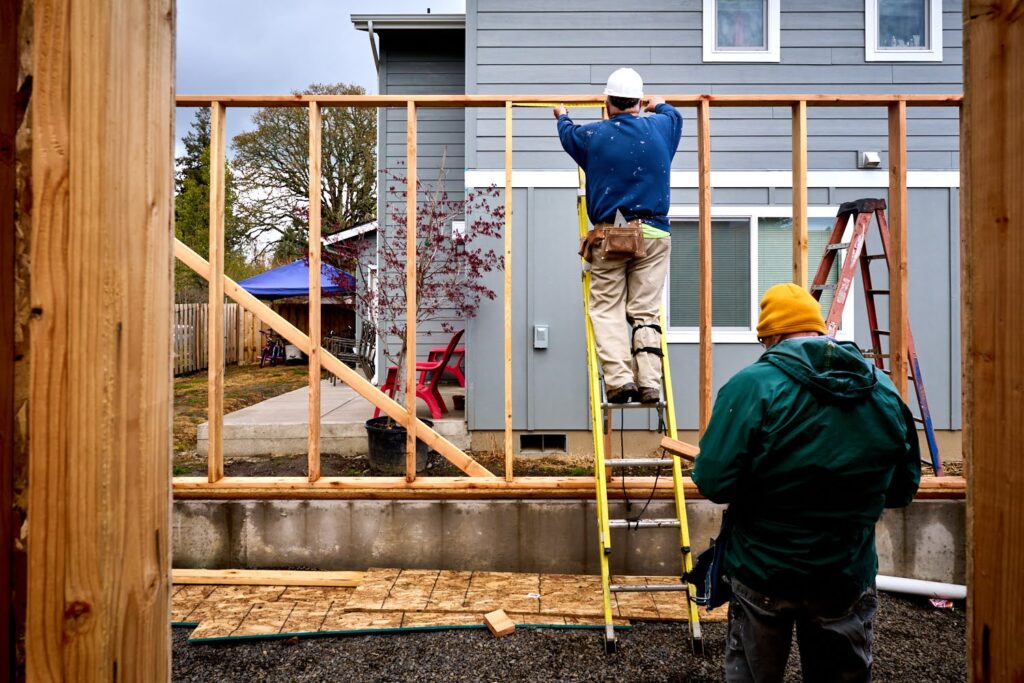 Patrick grew up in a builder's household; his father was a lifelong woodworker and an early Habitat volunteer. Dad took Patrick on builds as a child, and later, as a high school and then college student, Patrick volunteered on his own. He worked commercial construction for several summers during college, and spent many hours during that time volunteering with Habitat for Humanity.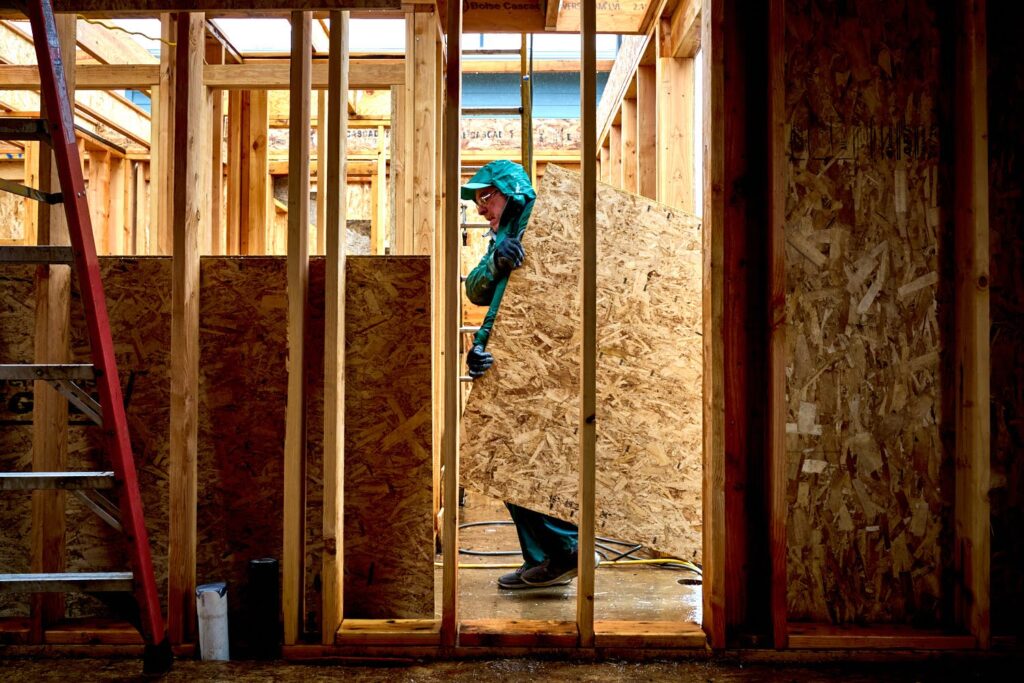 In a sense, this Winery Build is a bit of a homecoming for Patrick. He says, "It seemed like a great opportunity to impact somebody locally." And then he adds with a smile, "Besides, it was a chance to get my hands dirty again."
But the reasons to help don't stop there for Patrick. "This is personal with me for a couple reasons," he says. "It's a chance to help lift somebody else up.  I recently bought my first house and I know just how hard it is out there for people to enter into home ownership. Helping make it possible for somebody else is incredibly rewarding. But there's also another reason I'm drawn to this particular project. It's a wonderful opportunity for our own winery team to bond over this project. I got to see several of my coworkers gain confidence by the end of our time there, and as a result bring that bond back to work with us."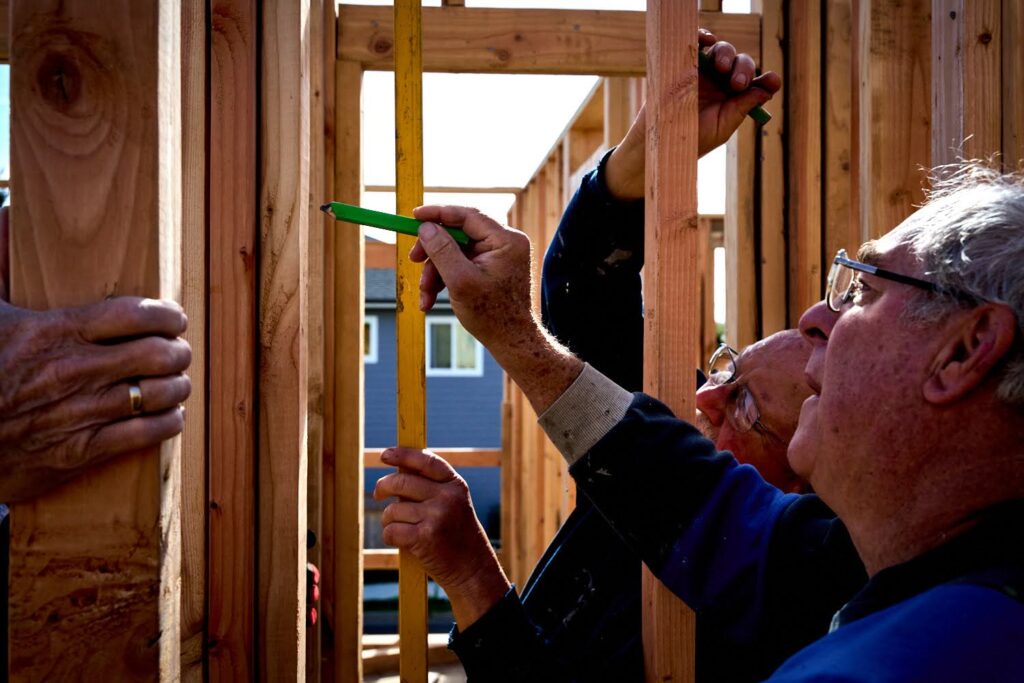 Not all the volunteers at the building site are members of the WVWA. So what motivates a long-time, regular Habitat volunteer?  Wanda Cochran is a wonderful example of the dedication shared by many Habitat Helpers. Although she points out you don't need special skills to be a volunteer (she recalls volunteering with an eighty-year-old woman who simply carried boxes of floor tiles), Wanda admits she had a leg-up when it came to building and fabrication.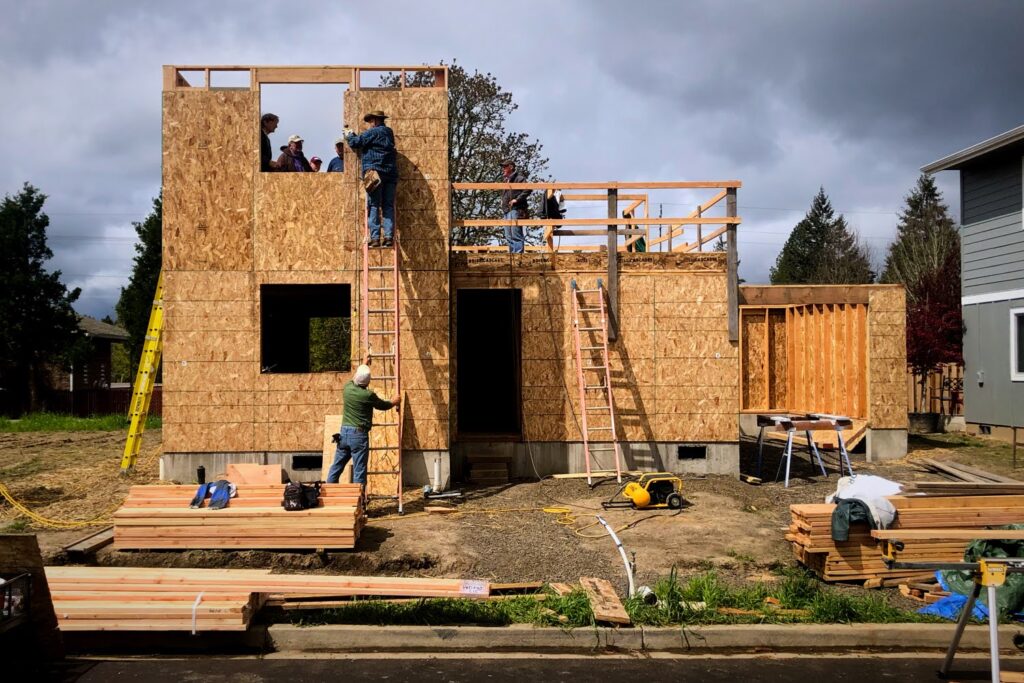 As one of four children, Wanda benefitted from her dad's regular "shop night" events. He had a variety of materials and tools in the basement and invited the kids to pick projects ranging from small items like recipe boxes for grandma to whirligigs for the yard. (For the latter she recalls a mule kicking and a man chopping wood). As the kids gained experience dad helped them design and build projects as large as a study desk. Over time, Wanda grew comfortable around equipment and learned the fundamentals of "level, plumb, and square."
Like we've said, you don't need construction skills the first day of volunteering; knowledge and confidence – and much satisfaction – come with doing.
Do you want to see more work by Adrian Chitty? Visit his website!