Interested in our Homeowner Program?
MacHabitat is not accepting new homeowner applications at this time.
If you're interested in being on our contact list when new opportunities arise,
please contact Michelle at michelle@machabitat.org
Watch our Informational Video to learn more about our homeowner program!
Need
To qualify, a household's gross income (before taxes) should be between the specified income limits, which are based on HUD guidelines.
Current housing must be insufficient due to overcrowding, temporariness, defective and unsafe conditions, or other reasons.
Applicants may be paying significantly more than 30% of their gross income for rent.
Willingness to Partner
Program Participants must invest volunteer hours, or "sweat equity" with Habitat. Sweat equity can be earned through construction of your home and homes of others, working in the Habitat office and/or helping with special events. Each household must complete a minimum of 250-500 hours (depending on household size) prior to moving in.
Program Participants must be willing to participate in a variety of Homeownership Education Classes. These sessions include home maintenance, budgeting, repairs, and other topics. Applicants must also participate in a quarterly review of their financial documents.
Future Homeowners must be willing to participate in raising awareness about Habitat through participating in events and telling their story.
Ability to Pay
The income stability of applicants will be examined, including credit history and debts. Successful applicants may not have any bankruptcies or foreclosures within the previous 24 months.
Other factors affecting an applicant's ability to pay the low-interest mortgage will also be considered.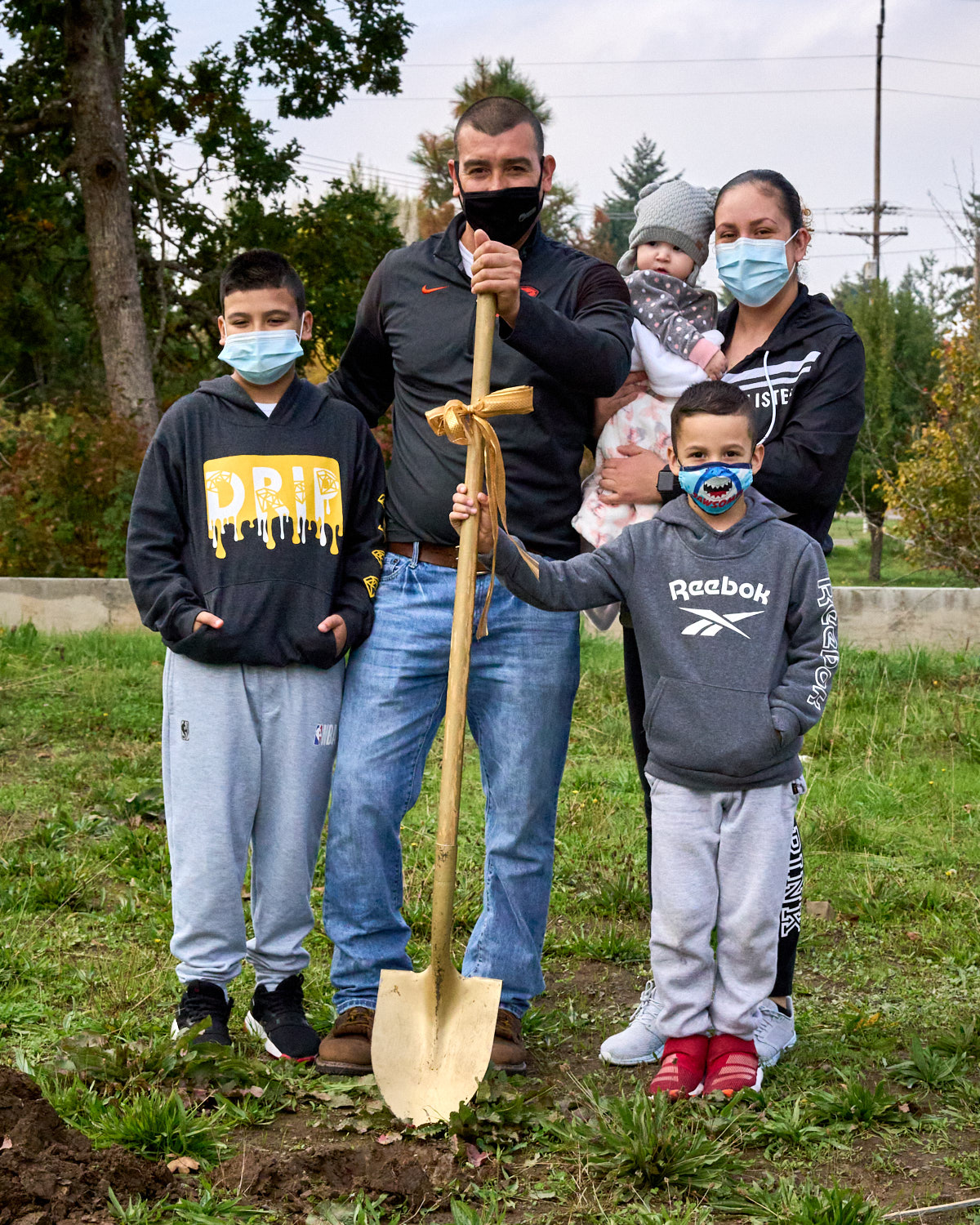 McMinnville Area Habitat for Humanity serves families that live or work in the communities of:
Amity
Carlton
Grand Ronde
Lafayette
McMinnville
Sheridan
Willamina
Yamhill
Here are some other local housing assistance programs if you need immediate housing assistance.
We would like to thank the Housing Authority of Yamhill County for hosting our homeownership education classes.