Come Build with Us!
Our volunteers are an elite team of people who lead with their hearts. They care deeply about their neighbors and community members and work hard to affect positive change. They are the core of everything we do and we look forward to adding you to our volunteer family!
Please review the current volunteer opportunities available with our affiliate. New opportunities for volunteering come up often, so if you don't see something that interests you today, be sure to check back!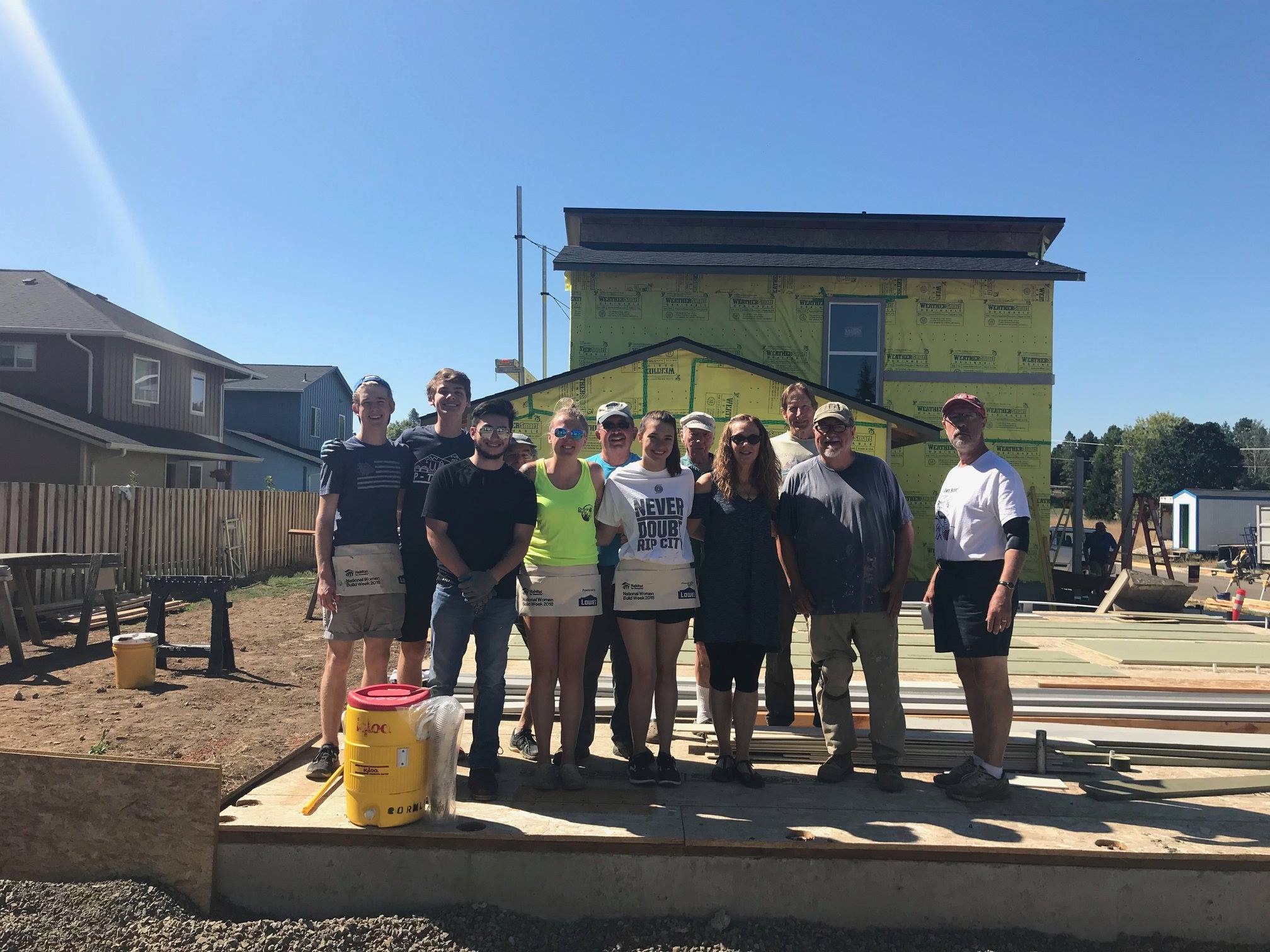 Have questions?
Please contact our Volunteer and Program Manager, Jenn Lyon at
503-687-1415 or jennifer@machabitat.org!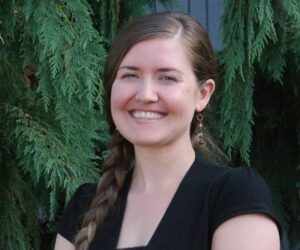 Volunteer Opportunities Available
Check out volunteer opportunities below. If you are interested in volunteering, CLICK HERE to fill out the Volunteer Application Form.
Once submitted, the form will go directly to our Volunteer Coordinator. You should hear back within 1 week.
For current volunteers: to log in to your online VicNet portal, please CLICK HERE.
Construction volunteers are people who like to get their hands dirty and work outside, no matter the weather. People who choose to be part of our construction team are not required to have any type of previous construction or building experience. They simply need to be willing to work hard, make mistakes, and learn how to do better. Construction volunteers need to be at least 18 years old, 16 if you are going to volunteer with a parent. There are also other opportunities at the constructions site besides building, including:
• Site hosts/hostesses
• Snack providers
• Tool managers
• Family consultants
Committee members are volunteers who help us with a myriad of different things. From Ad Hoc event planning to advisory committees, our committees are groups of dedicated people who commit to working until a project is done. They do a lot of different tasks on a need by need basis and usually meet once a month. Currently, our committees are:
Construction
Finance
Executive
Family Selection
Nick's Dinner
Resource Development
Run, Walk, Run
Women Build
Are you passionate about a certain part of our mission or programs? Want to learn more about our organization or learn a new skill? Have the drive to work on a long-term individually managed project? We want you as an intern! Internships are supervised by our staff and can be for educational credit. Unfortunately, most internships done at the McMinnville Area Habitat for Humanity are unpaid. Hours for internships are flexible but it is up to the student to support themselves throughout the internship. Successful interns will leave with a better understanding of the inner workings of a small non-profit, our mission, and a fantastic reference.
Habitat Ambassadors are our representatives within the community. Ambassador volunteers know a lot about all of our programs and are able to convey that information in a friendly and helpful manner. One of the main jobs of the Habitat Ambassador is to run an information booth at Habitat-run and community events.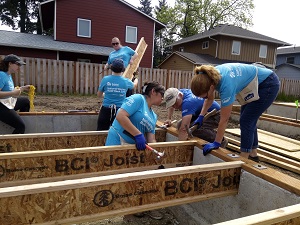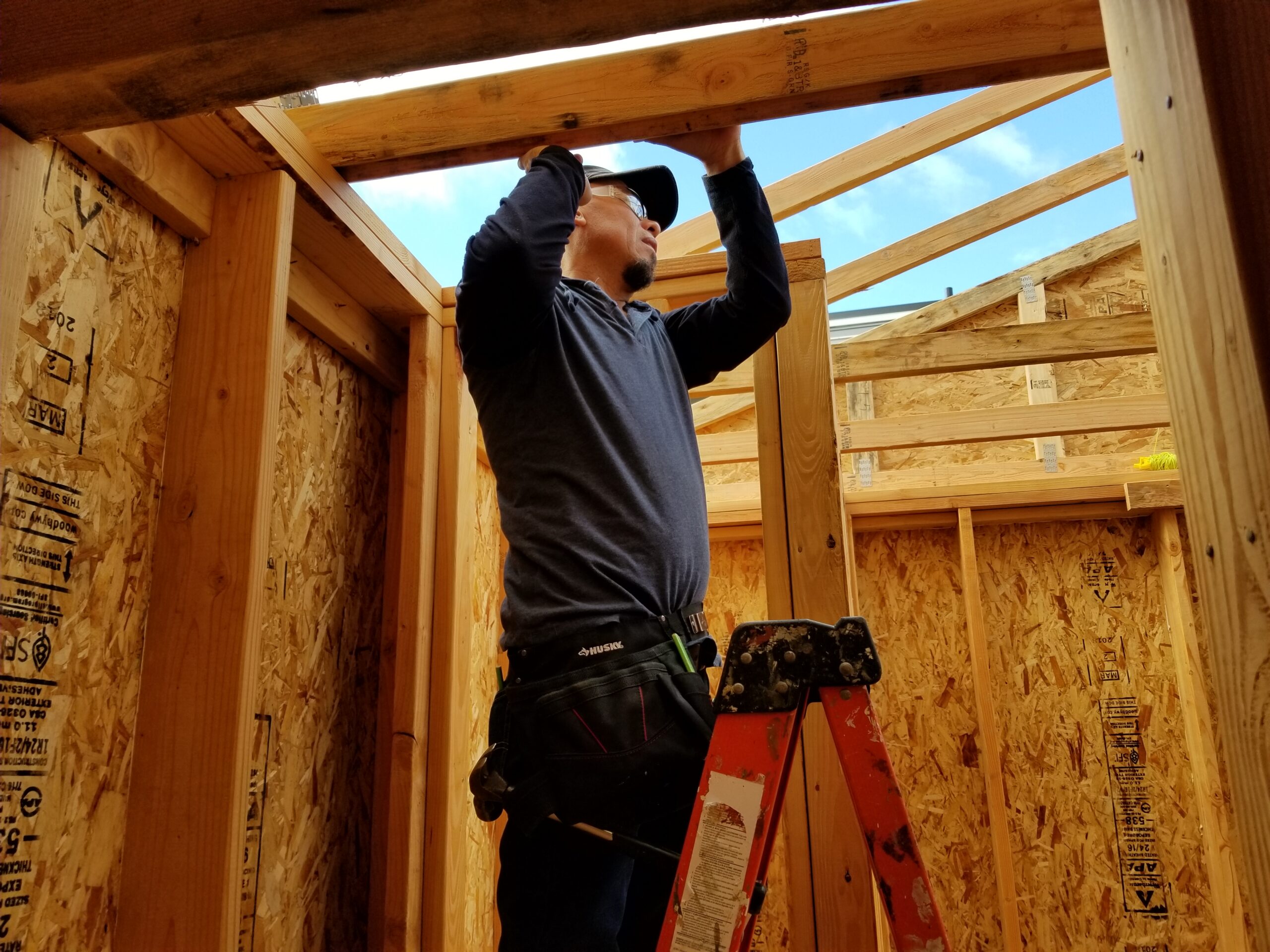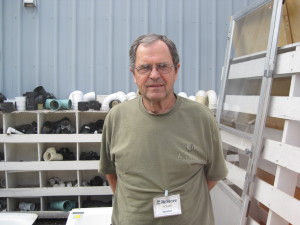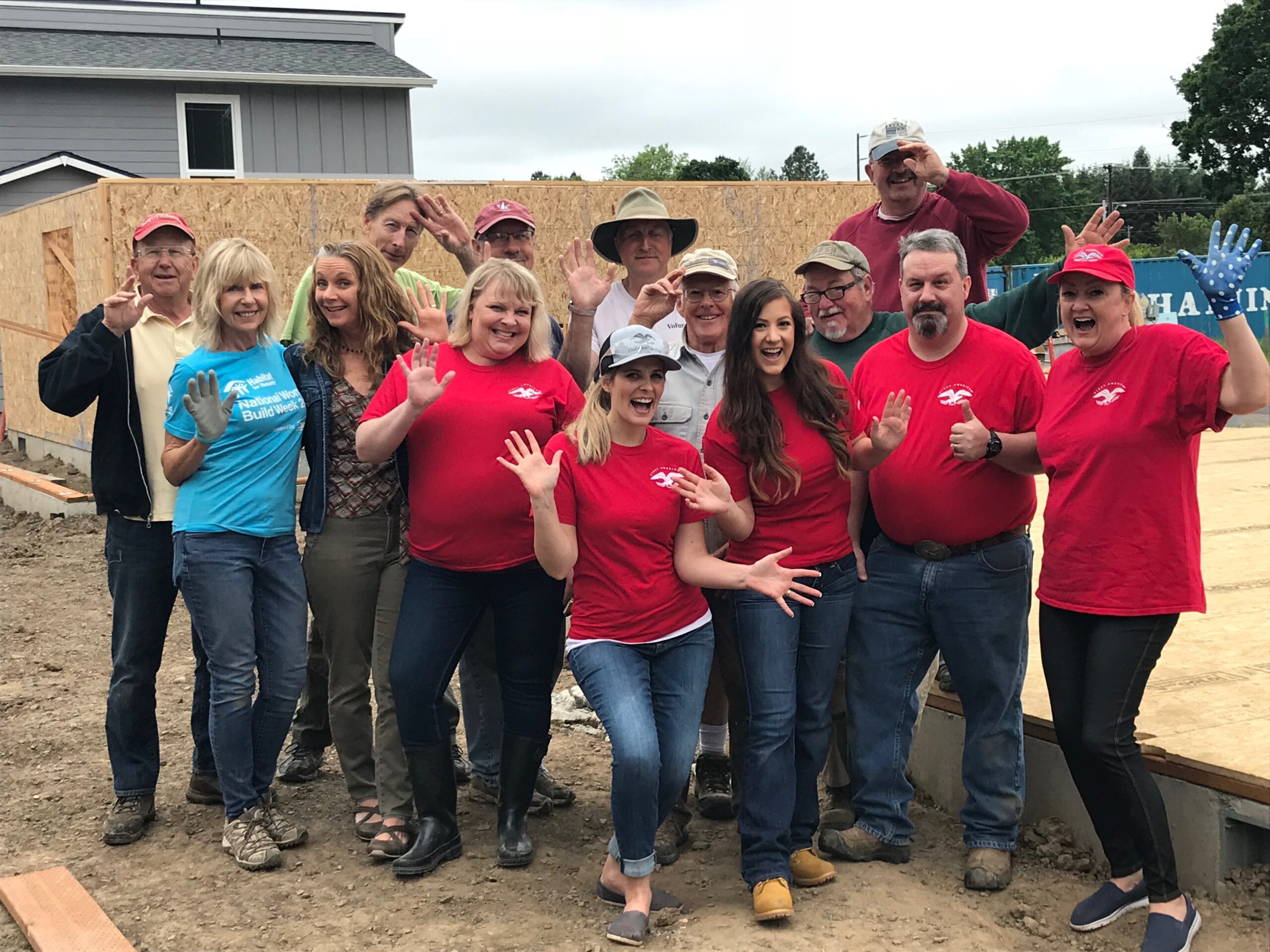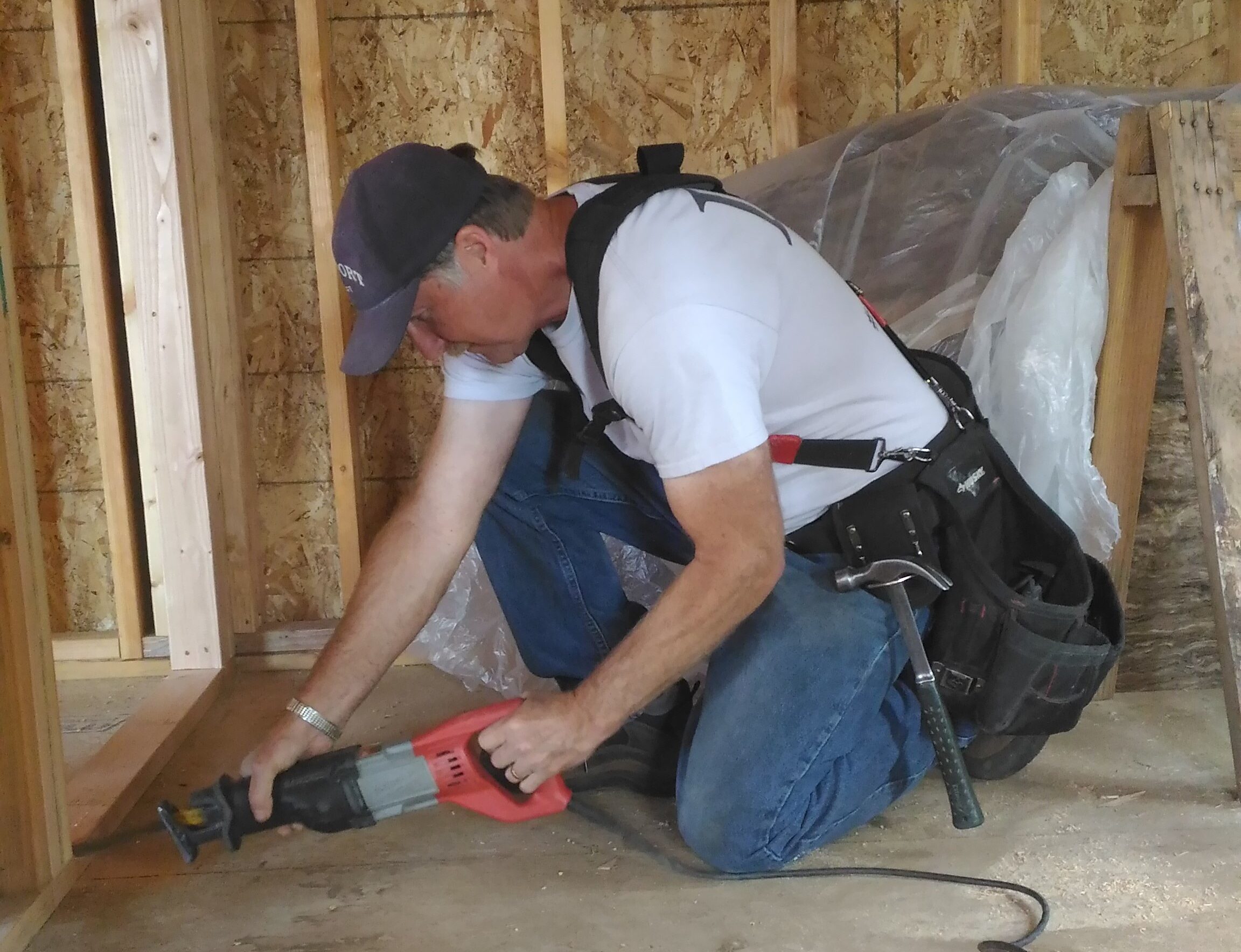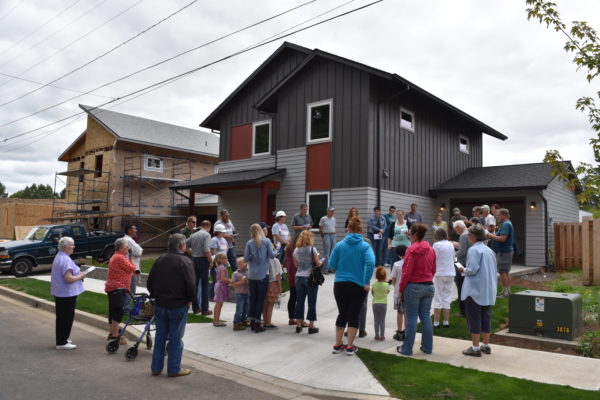 "I volunteer with Habitat because I like to fix things and it seems like a good fit. I volunteered at a food pantry for six years and I like how people can come and go and get what they need here too. I feel that volunteering here is my job. I meet my neighbors more and bring stuff from the ReStore if they need it. If someone were considering volunteering here, I would tell them that I recommend it. It's a good place with good people. In my spare time I enjoy woodworking and blacksmithing class."
Richard, MacHabitat ReStore volunteer
Volunteer Spotlight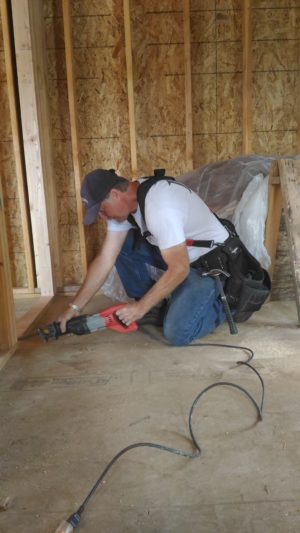 Kurt Holmgreen started volunteering with MacHabitat in 2015 and he was an out of the blue blessing! He showed up in the office one day asking to volunteer and already, after only one year with us, he is an integral part of our "regular crew". When asked why he chose to volunteer with MacHabitat, he said, "I have always believed in giving back to the community." Kurt has lived a life in example of that, retiring after serving 34 years with his local fire department.
Kurt got involved with Habitat through his brother-in-law who is a regular volunteer in Sisters, OR. When asked how he interacts with his community differently as a MacHabitat volunteer, Kurt replied, "It has broadened my perspective of different people coming together. I love to see different people sharing their skills and their backgrounds with one another."
Kurt councils prospective volunteers interested in construction to, "Look at the end result of who the home is for. Don't be concerned about not having the right skills because we all learn new skills every day we are out there. "
Besides volunteering with us, Kurt loves to camp and spend time with his family. He is also often found playing volleyball, basketball, and working with clay sculpture and watercolors. An art minor in college, Kurt is a visual person, something that can be seen at the construction site as he often makes small drawings before starting a project! When asked what superpower he would choose if he could, Kurt thoughtfully said," I would wish I could bring cohesion to groups. We are all too divided to really get to know one another. I would like to be able to have people get along and all learn to enjoy each other's company."
Thank you for your service, Kurt. We love having you as a volunteer!