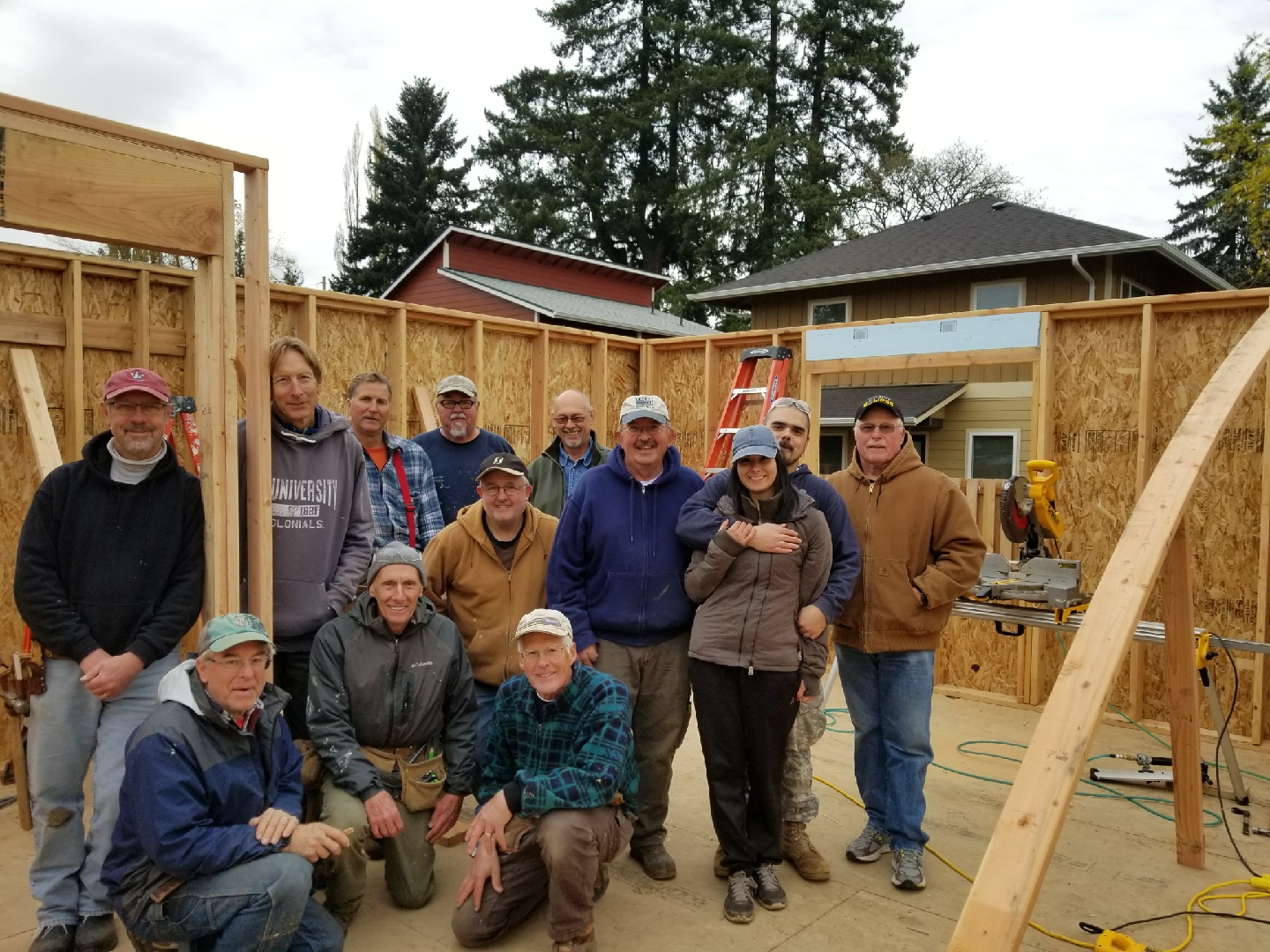 Our volunteers are an elite team of people who lead with their hearts. They care deeply about their neighbors and community members and work hard to affect positive change. They are the core of everything we do and we look forward to adding you to our volunteer family! Listed below are the current volunteer opportunities available with our affiliate. New opportunities for volunteering come up often, so if you don't see something that interests you today, be sure to check back!
Check out volunteer opportunities below. If you are interested in volunteering, CLICK HERE to fill out the Volunteer Application Form. Once submitted, the form will go directly to our Volunteer Coordinator. You should hear back within 1 week.
For current volunteers: to log in to your online VicNet portal, please CLICK HERE.
Volunteer Opportunities Available
2019 Golden Hammer Award Winners
Congratulations to all of our Golden Hammer Winners, who were recognized for their outstanding contributions this past year!!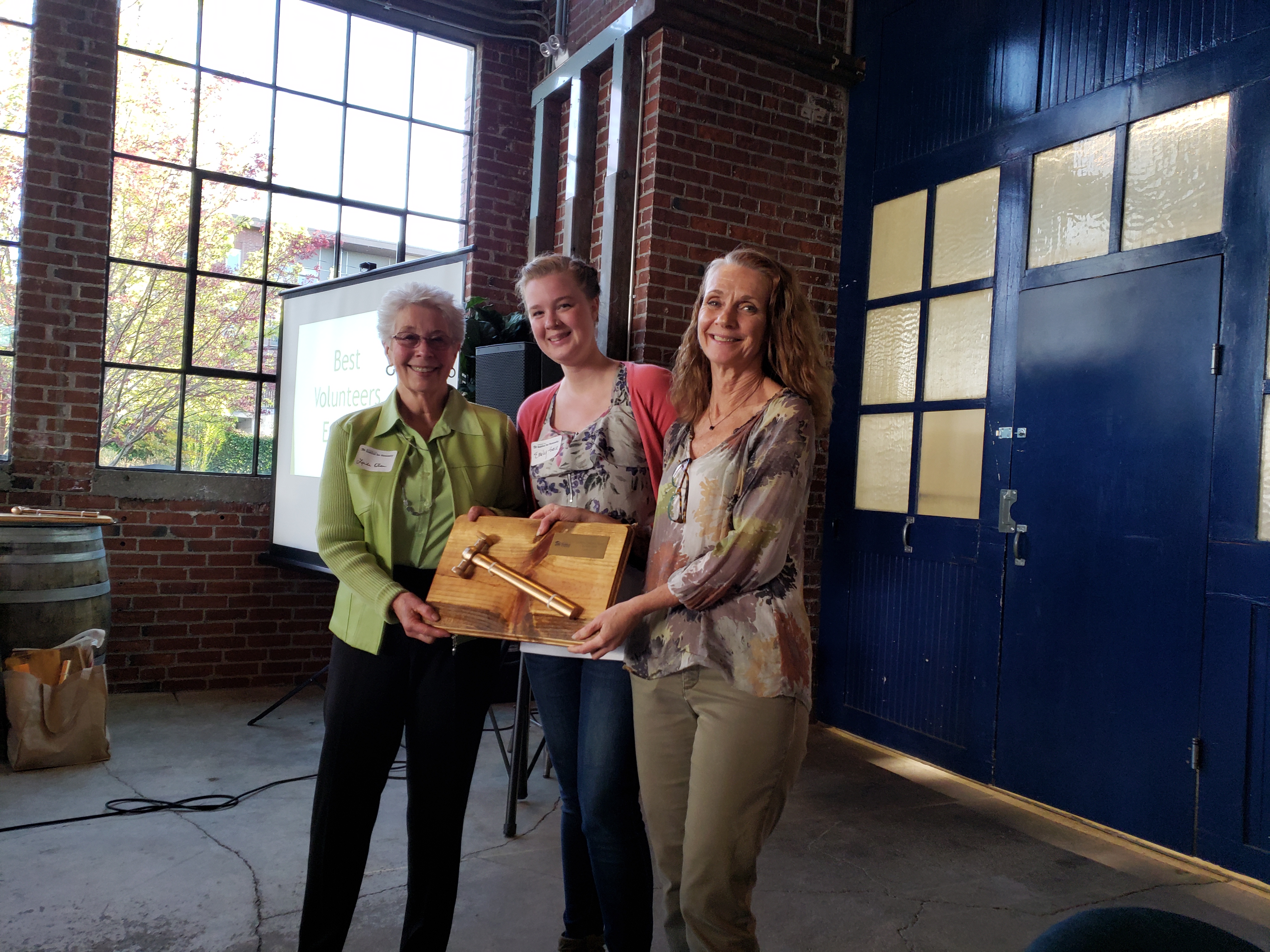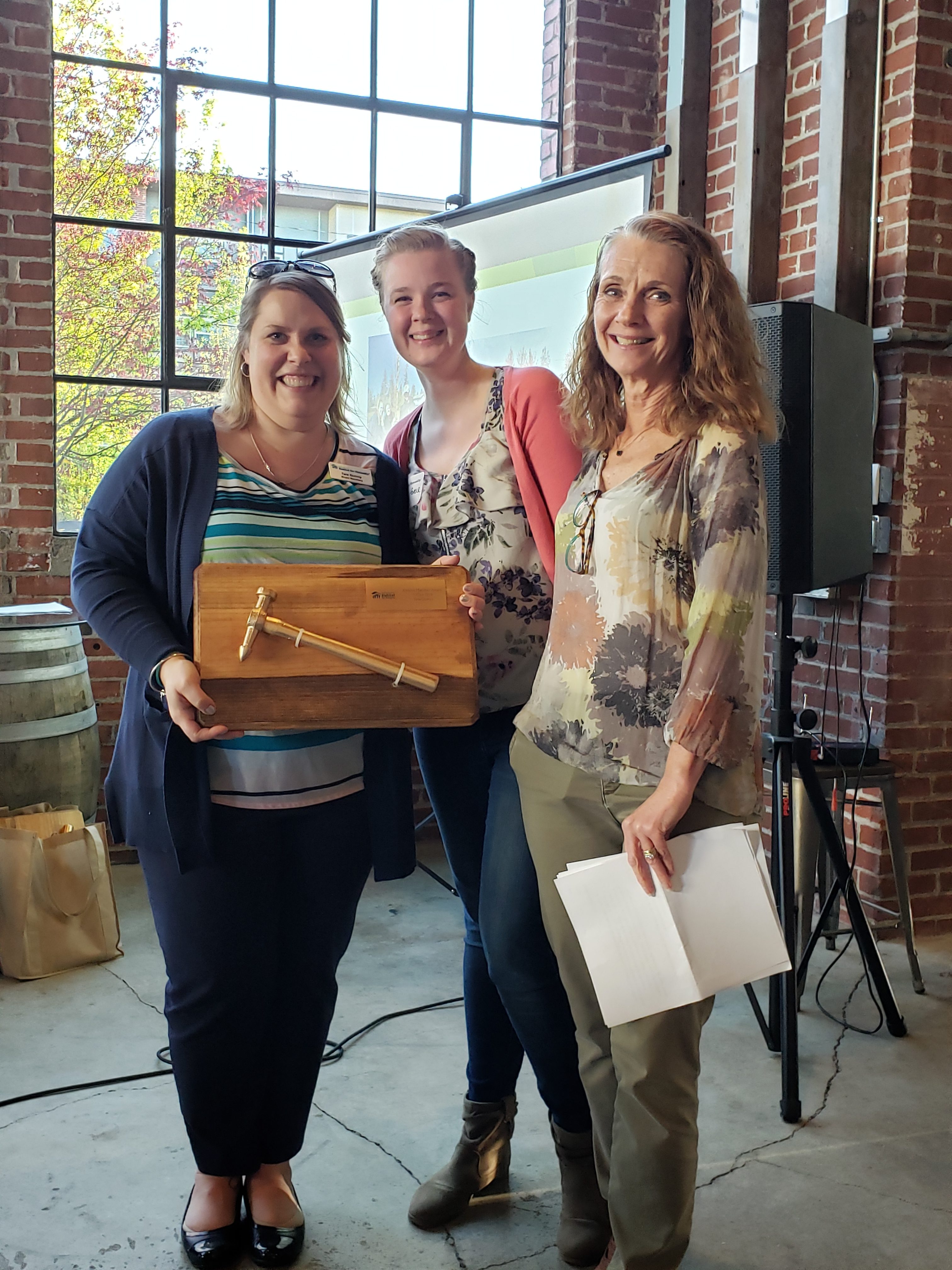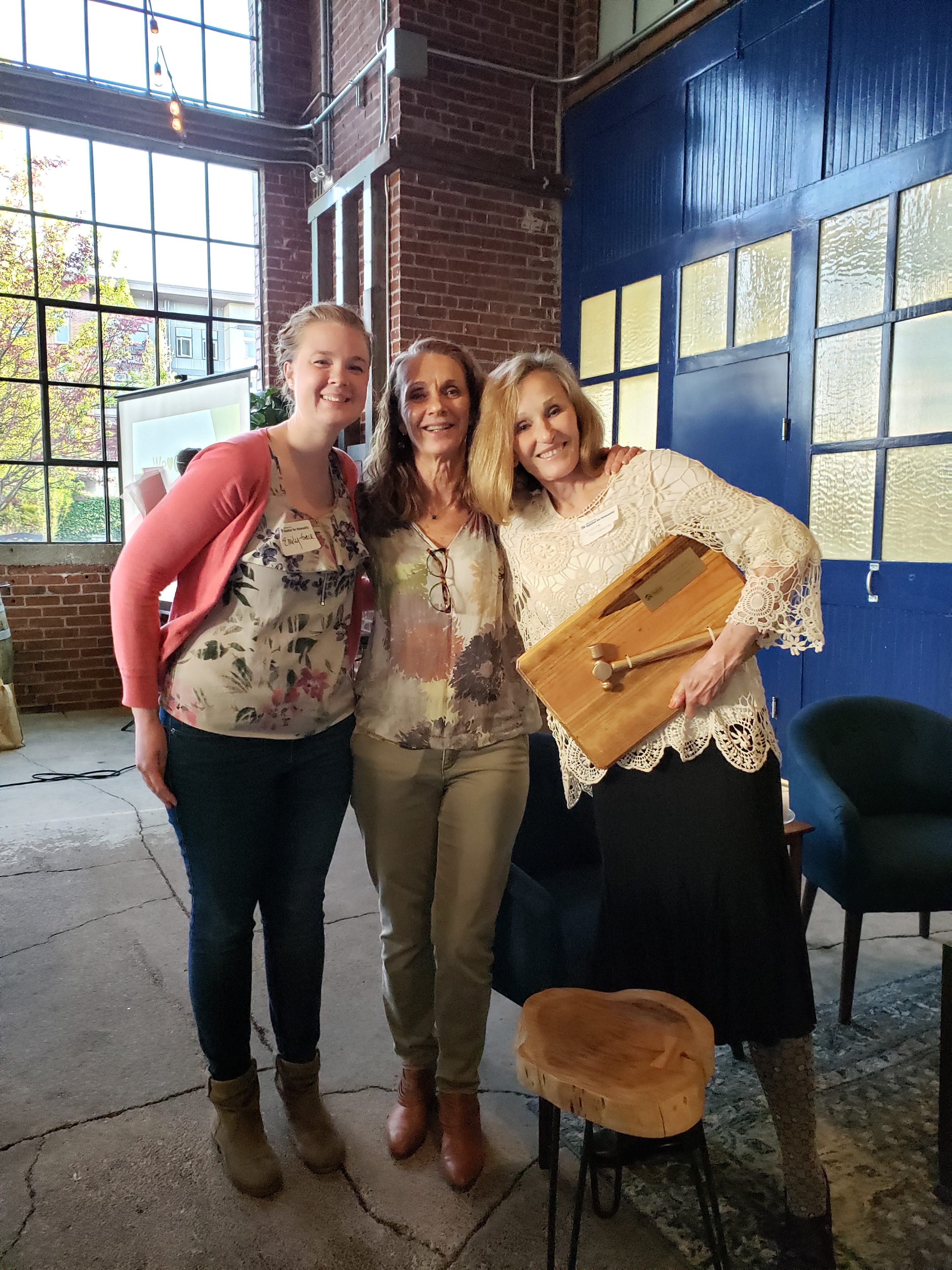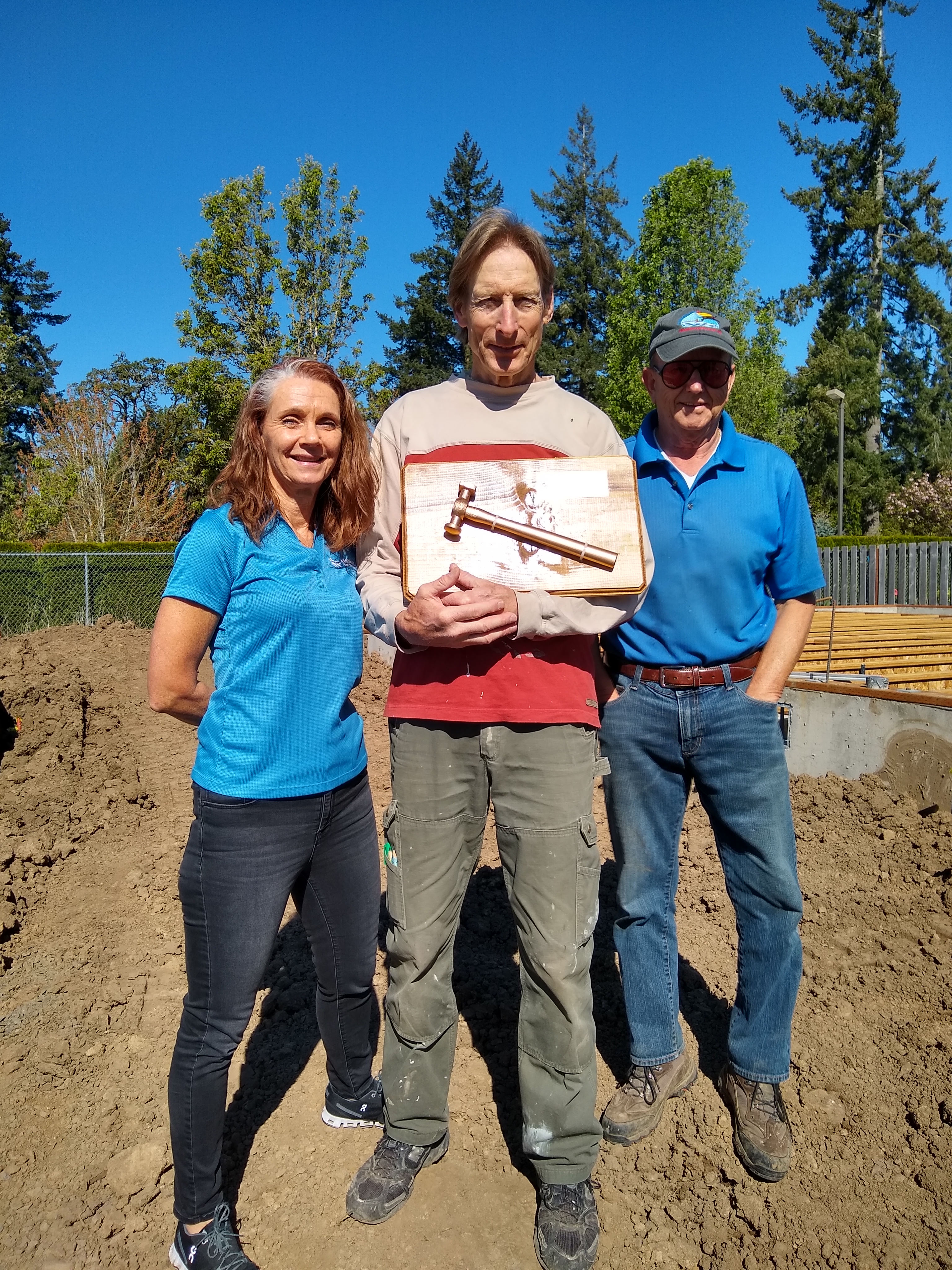 Linda Olsen – ReStore Volunteer Golden Hammer Award Winner
Linda comes in as scheduled (and then some!), works diligently, is fun, pleasant, and makes a tremendous contribution. In other words, she is the ideal volunteer. She is so fabulous that in January, Dave Conner nominated her for this award, even though we usually start discussing nominations in March. He wanted to make sure we all knew how much he valued her assistance in Receiving.
Tara Quincy – Office Volunteer Golden Hammer Award Winner
Tara Quincy was volunteering for MacHabitat with her team from First Federal even before she joined the Board of Directors in July of 2016. With her appointment to the Board, Tara immediately took on the role of board secretary and continues in that role today. We especially appreciate Tara's availability when we need checks to be signed and documents to be notarized. Tara serves on numerous committees and does many additional tasks to make our lives at the office run more smoothly! As a FF Vice President and Baker Creek Branch Manager, Tara also coordinates volunteer days with her staff at the ReStore. We are so fortunate to have Tara as a volunteer, board member, supporter, and friend!
Linda Thompson- Director's Golden Hammer Award
Linda Thompson started with the ReStore as our number one Up-Recycler.  She took scrap metal, like old filing cabinets, and turned it into beautiful garden art, which she donated back to us to sell.  She later transitioned to regular volunteering, logging many hours daily to help clean and straighten our Receiving area.  She really stepped up and helped fill the gap after Dave was injured and could no longer work for us. Not only has she cleaned up receiving, but she has also re-organized various parts of the store and the yard. Her latest contribution is to offer and organize crafts classes utilizing ReStore materials. Look for information about those classes soon! In addition to all this, Linda is cheery and positive. Her can-do attitude is contagious!
Steve Iverson – Construction Golden Hammer Award Winner
Steve has been volunteering for MacHabitat for many years . . . so many that we can't find his starting date in our records! He is our "Go To" guy, who is always willing to do the jobs that others would rather not do!  Steve is meticulous and conscientious with whatever project is he assigned.  We can be sure that when is done with something, it will be the best it can be. This is why our homeowners often ask for him by name when something needs to be fixed! Steve is also very active with Zero Waste in the community. As a result, he keeps on the right path with our recycling efforts at the job site. He's the first person we ask if we have questions about recycling. Steve is a very important part of MacHabitat.  Without his dedication and efforts, we could not provide such quality homes for our families.  He is especially valuable when it comes to working in high places on roofs, ladders, and scaffolding.  Thank goodness for Steve!
Thank you to our winners and all our fabulous volunteers who give us so many reasons to celebrate! We couldn't build homes, community, and hope without you! We love you!