From Qualifying to Moving In
Step 1 – Determine Qualifications
Step 2 – Contact Us to Apply
The process of applying for to the Homeownership Program begins by contacting us. Please call (503) 687-1413 or email the Program Coordinator, Michelle Huber at michelle@machabitat.org. You will be given more information about the program, offered the application materials, and invited to attend an optional Q & A session via Zoom.
The Q & A Session is highly recommended. It provides an opportunity to learn more about our program and the application process. Whether or not you attend a Q & A Session, you can always visit or call our offices with questions during the application process.
Step 3 – Submit Your Application
During our open application window, you may submit an application with all required documentation – mail or deliver the application to the Habitat office. The information will be reviewed by the Homeowner Selection Committee to determine if you are eligible to continue the process toward becoming a Habitat homeowner.
Step 4 – Await Approval
If you are approved by McMinnville Area Habitat for Humanity's Board of Directors, then you will be notified and can get started on the Homeownership Program requirements!
Step 5 – Education & Volunteering
Our staff will guide you through the process of becoming a homeowner through Habitat. This includes taking homebuyer education classes and completing a minimum of 250-500 "sweat equity" volunteer hours. Sweat equity is an exciting learning experience in which you work with family, neighbors, and friends to build other homes as well as your own. Hours can be earned on the construction sites, at special events, in our ReStore, or in the office.
Step 6 – Begin Construction
You will continue your sweat equity hours throughout the construction process of your new home.
Step 7 – Your Home Dedication
Habitat staff, volunteers, and sponsors who have been with you every step of the way gather with your family and friends to dedicate your new home!
Step 8 – Move in!
Lifetime Partnership: After we close on the house, you move in! Habitat homeowners are expected to remain engaged with Habitat's mission by staying in good communication with Habitat, making timely mortgage payments, and assuming an active role in their neighborhoods and as mentors to new families entering the process.
Meet our current homeowner partners!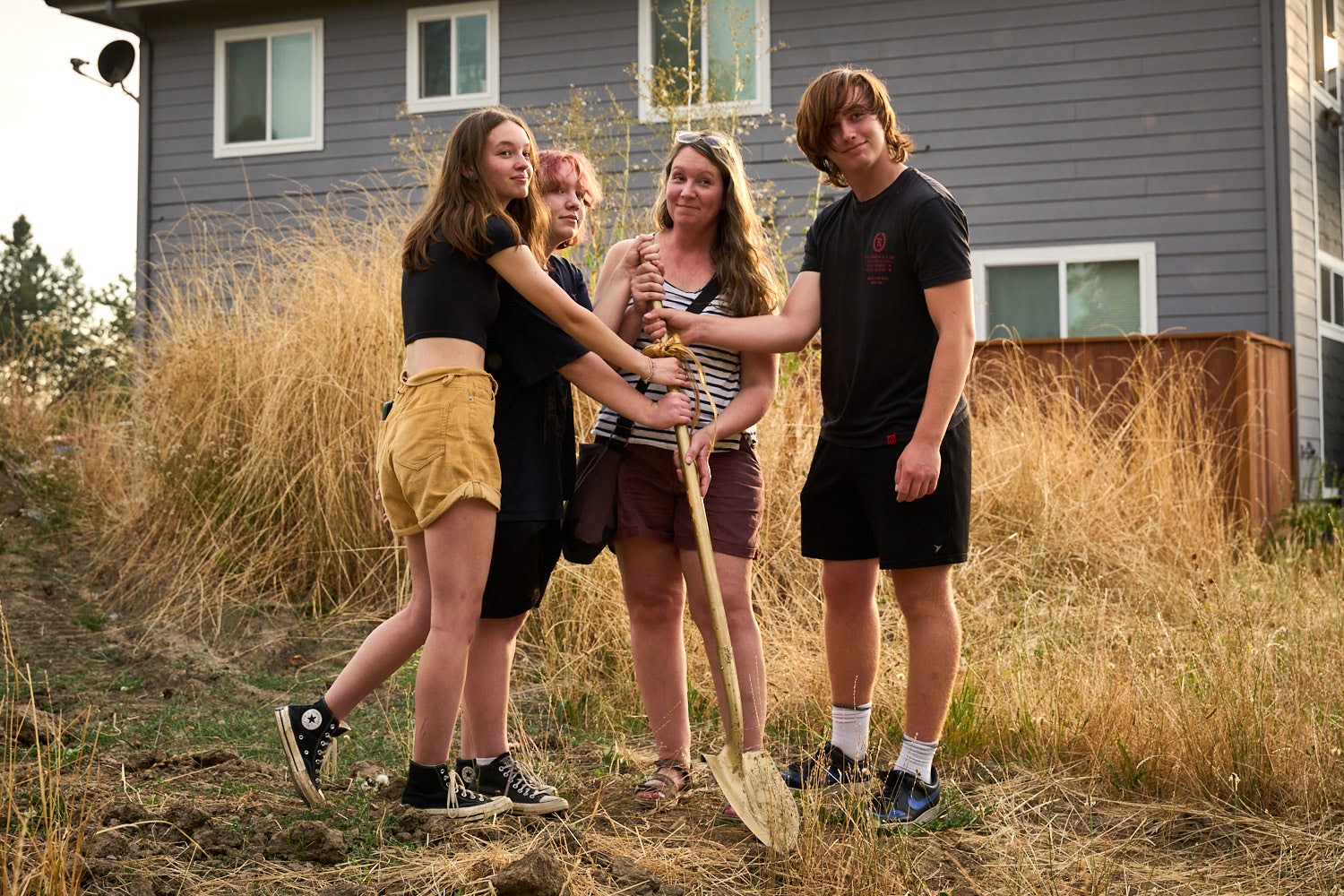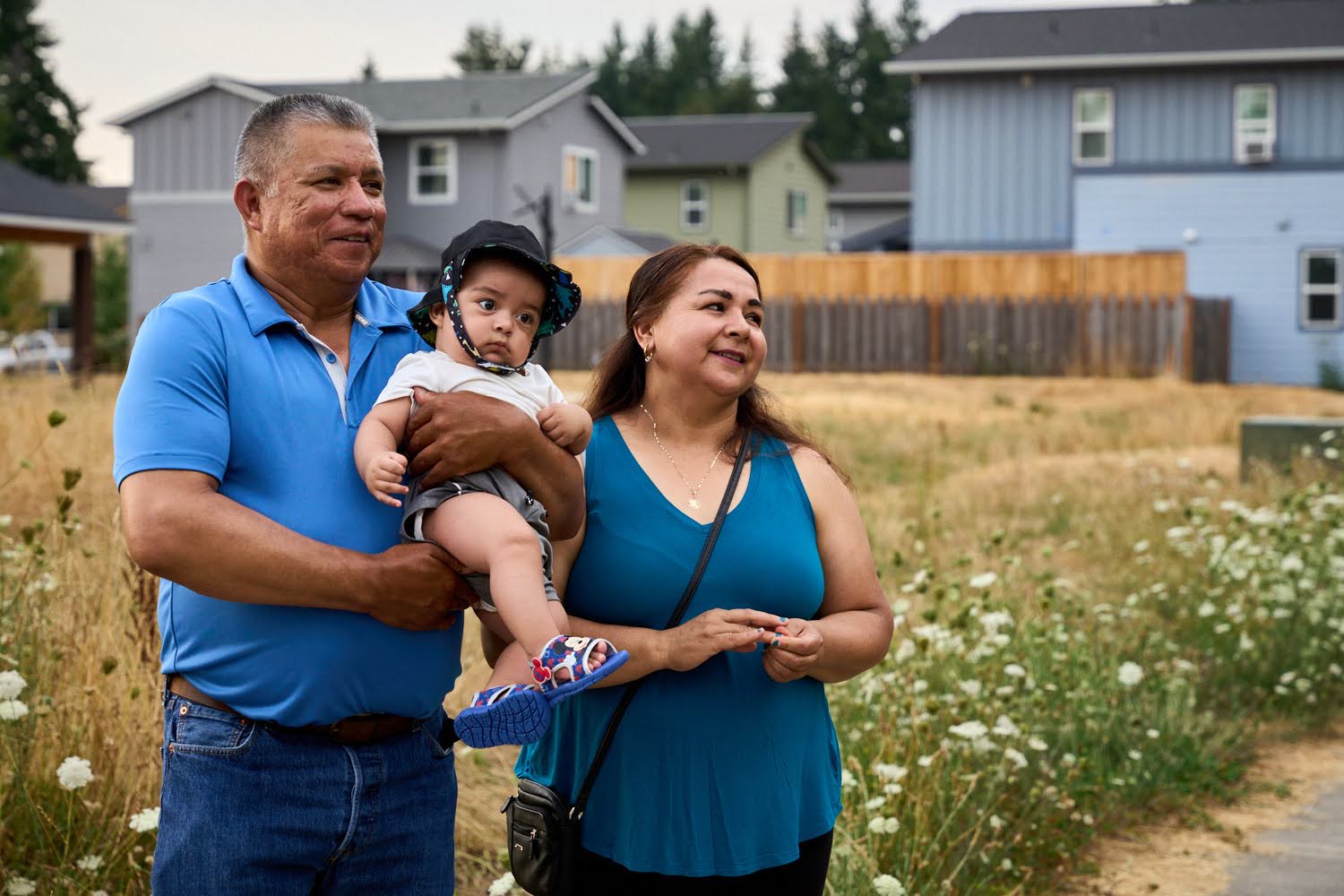 Meet our 2023 Women Build partners – the Flinn Family!
Women and their children are the population most affected by poor living conditions.  Women Build, a Habitat for Humanity International initiative, provides the opportunity for women to take a proactive step in making a positive impact in the lives of our homeowners.
Nicole and her three kids currently rent a small home that is falling apart. They struggle with water leaks that have caused damage to the floors and carpeting, mold in the bathroom, a furnace which only works sporadically, and an infestation of mice. The garage is barely standing, which leaves them without much-needed storage space. Help us build a home for the Flinn Family!
Meet our 30th Anniversary Build Partners – the Pacheco Family!
In honor of 30 years of bringing people together to build homes, community, and hope – we are asking our community to help build the next MacHabitat home for the Pacheco Family!
In the Pacheco's apartment, the stove only has 2 working burners, and the upstairs smoke alarms, dishwasher and oven don't work. A pipe burst in the downstairs closet, which left a hole in ceiling. The walls are moist, and the floors are soft. Parents Marco and Ma de Jesus sleep on air mattress in living rooms, while their newborn grandson already has allergies, which the doctor said may be due to excessive mold in the apartment. Marco and Ma de Jesus are looking forward to a better living environment for their grandson. Help us build a home for the Pacheco Family!